How to adapt your customer journey to succeed post pandemic
From marketing to making sales, there's no element of the customer journey left unaffected by the Covid-19 pandemic. Madeleine Barber explains how to adapt to protect your business.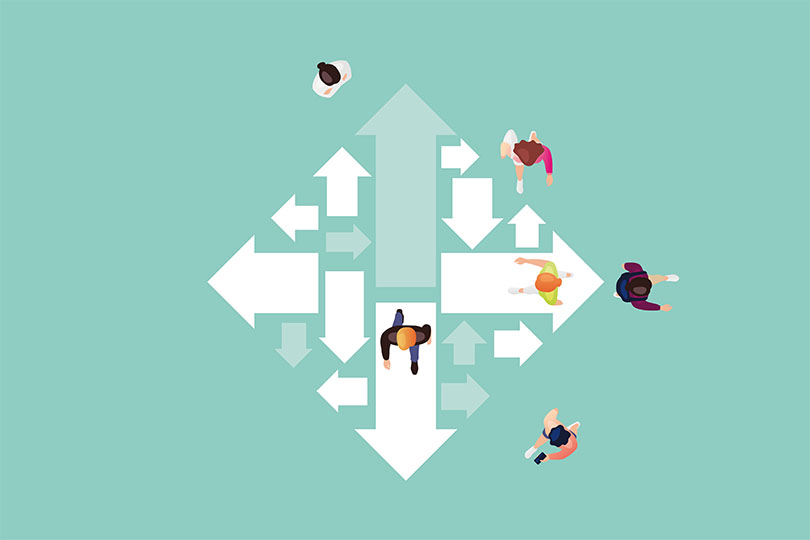 Since coronavirus put the brakes on the sale of all travel earlier this year, the industry has been through – and is still enduring – a dramatic transition period. It's a good chance for agents to reconsider their customer journey for when the uptick returns. So what needs to be done differently? And what's the best way to adapt to ensure you gain and retain customers?
It begins with learning how to entice a customer whose confidence has been shattered due to a heightened awareness of health risks and inconsistent government advice.
David Forder, head of marketing at Advantage Travel Partnership, says while sharing why it's best to book with an agent and reinstating aspirational content is important, there are other messages that need to be communicated too.
"It's no longer just about making a new booking – there are things to consider such as rebooking a cancelled trip, using vouchers and customers booking with uncertainty about whether they'll actually be able to travel to the destination they've booked," he says, adding it's "important to underpin marketing efforts with messages that will reassure the customer, as trust, security, flexibility and confidence are all areas that will be defining factors as to whether a customer will book".
He also recommends putting a focus on visual content to educate clients on the new travel experience, and being transparent with any changes from the outset to manage expectations.
"Video shooting and editing doesn't necessarily mean a high investment because with a little know-how and an aptitude to learn, it's relatively easy to produce decent content," he explains.
Forder also highlights that marketing is moving towards digital, with printed direct mail being costly to produce while not always offering the speed needed to accommodate the currently fast-moving industry. Websites, social media and emails are wiser channel choices for marketing now, with creative thinking and trial and error part of the process.
CLINCHING SALES
In order to turn marketing into confirmed bookings, Jeremy Blake, sales and training director at Reality Training, advises knitting sales and marketing strategies together to discover what type of client is most likely to travel right now, and what their priority is.
"If you have a couple who are risk-averse then your entire sales pitch needs to be about security or safety," says Blake.
He adds that the most likely clients to book now are those unencumbered by children or tight budgets, and that it's important to decipher exactly what the customer requires from a hotel or resort and to centre the sale around that.
Blake also advises agents "sell with a sense of urgency" to inject much-needed cash flow. This could be implemented by a massive sales drive, he says.
"Look at your database to see who booked holidays with you in 2019 and call them – turn your agency into an outbound contact call centre and push this short window of opportunity."
These calls might be met with widespread dismissals, but Blake says this doesn't mark a dead-end opportunity. Instead, he suggests asking clients about the destinations they're dreaming about and where they would choose for their first post-pandemic holiday, with the intent of following up.
"Say 'Let me ring you back in few weeks – I'll work ahead on your behalf so you can be the first to know when that hotel you want to visit is open'," he says. "Take a strong sales approach."
TALKING TECHNOLOGY
One of the few positives of the crisis is an improvement in our technological ability. Travel agents have had to host client meetings on platforms such as Zoom and seek out cost-effective digital solutions for sales processes.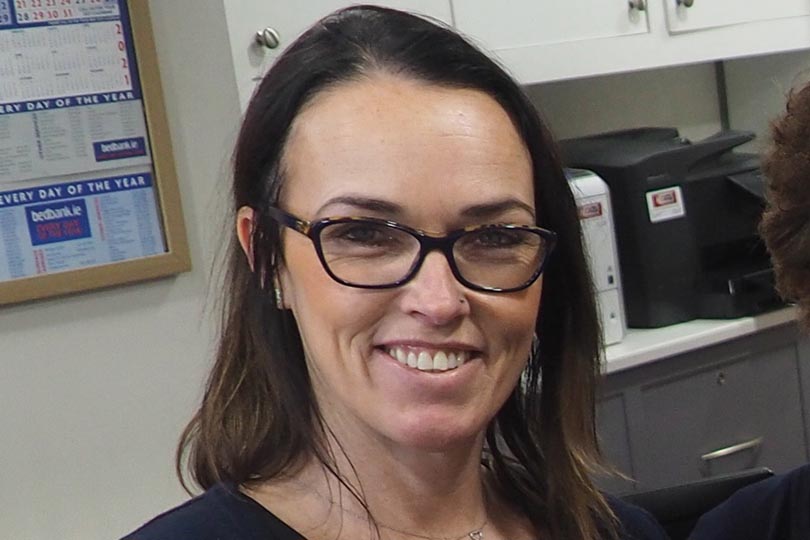 AGENT INSIGHT
Fahy Travel's Caroline O'Toole explains how her agency has adapted its marketing plan
"We're marketing at a very reduced capacity at the moment, but we have to keep a presence so we're using social media platforms – Facebook and Instagram mainly – to post images, quotes and videos with the hashtags #dreamnowtravellater #dreamnowcruiselater and #savetravel.
"We're sharing what the travel experience is about through personal holiday or fam trip images and supplier videos rather than pushing prices.
"We've done recipes of the day, while a cocktail menu went down a treat on a Friday, plus we asked our customers to show us their favourite holiday memories. This has helped build our pages, while we've also gleaned some useful tips from sales and marketing webinars we attended and sent out an e-zine.
"We're now back to having weekly sales and marketing meetings so are adding in brainstorming time. As they say, sometimes the best ideas come when you're in the middle of a storm!"
Vertical Systems has introduced new solutions to aid agents in this transition, including a pay-by-link capability that allows customers to complete a transaction directly from the agent's quote.
"This negates the need for the agent to take the customer's card details, which means the transaction is classed as customer present and the agent receives a lower transaction cost from their merchant bank," explains Chris North, managing director at Vertical Systems.
The tech company now also offers a video call platform connecting agents and customers with no software downloads required.
In addition, North has noticed "many travel technology companies in recent years have focused developments on dynamic packaging, but the pandemic has caused a swing back to travel agents booking tour operator packages", so highlights Vertical Systems' capability to generate a customer file with information pulled in directly from the operator in real time.
When it comes to restoring consumer confidence all travel sectors need to do their bit, and technology is no exception.
North's suggestions include featuring a cover page in customer quotes detailing why they should book with you, for example success history, awards won and travel experience, with an agent photo and short bio.
"The need for a trusted brand is now essential as customers are very wary of who they are booking with," he says.