Instagram-worthy hotels to boost clients' digital kudos
In the age of Instagram, keeping up with the Joneses has gone digital. Chloe Cann uncovers Insta-worthy properties to help your clients find hashtag heaven
The foodie mecca, Bali, Indonesia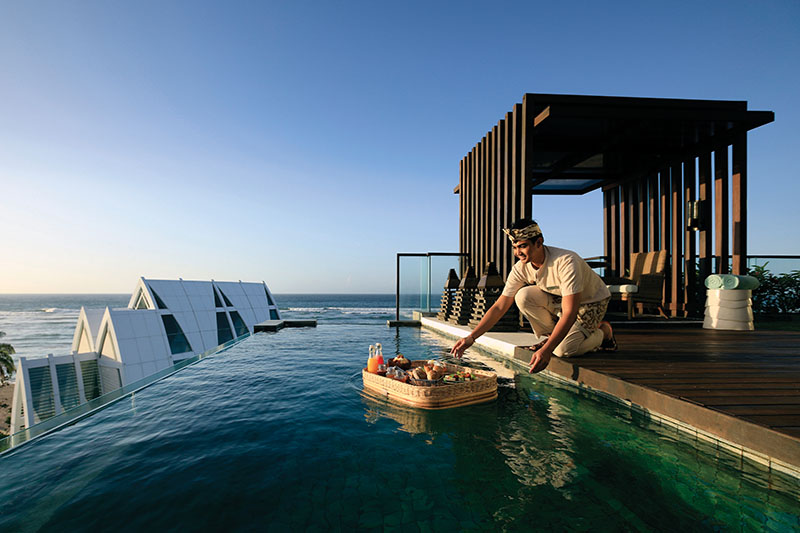 This beachfront resort in Bali will have your clients furiously typing "#breakfastgoals" into their smartphones as the butler delivers a princely spread – pastries, juices, a "fruit pizza" comprising sliced watermelon and eggs royale – to their private pool on a floating tray. But aesthetically pleasing meals aren't the only reason to bed down at this luxury clifftop hotel: the spa offers Balinese-inspired treatments, there are complimentary outdoor yoga classes and Indonesian cookery classes are held at one of the six onsite restaurants.
Book it: The Inspiring Travel Company offers seven nights' B&B at the Ritz-Carlton Bali from £3,345pp, based on two adults sharing a Garden Villa with Private Pool Suite, including flights and private transfers. Price valid for stays booked 60 days in advance, minimum, and for travel completed by March 31, 2019.
inspiringtravelcompany.co.uk
The coolest crash pad, Quebec City, Canada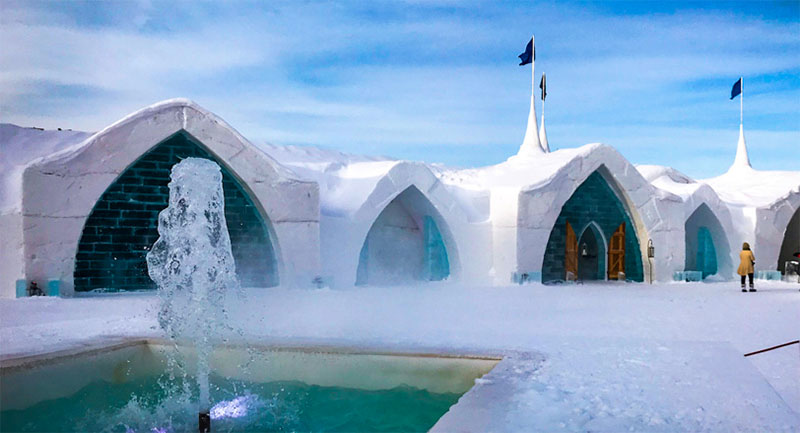 An icy palace that's redesigned and rebuilt every year, Quebec City's Hotel de Glace is the ultimate in Instagram fodder – from the ice bar where cocktails are served in glasses chiselled out of ice, to the hot tubs under the stars where you can watch snowflakes sparkle as they fall, and the frozen bedrooms where mattresses lie on raised icy platforms below murals intricately carved into the white walls. Your clients will be 
Insta-famous in no time.
Book it: Premier Holidays offers a six-night package to Quebec, including a four-night stay at the Hotel de Glace, from £2,104pp based on twin share. The price includes flights and transfers, and is valid for January 19, 
2019, departures.
The historic nook, Matera, Italy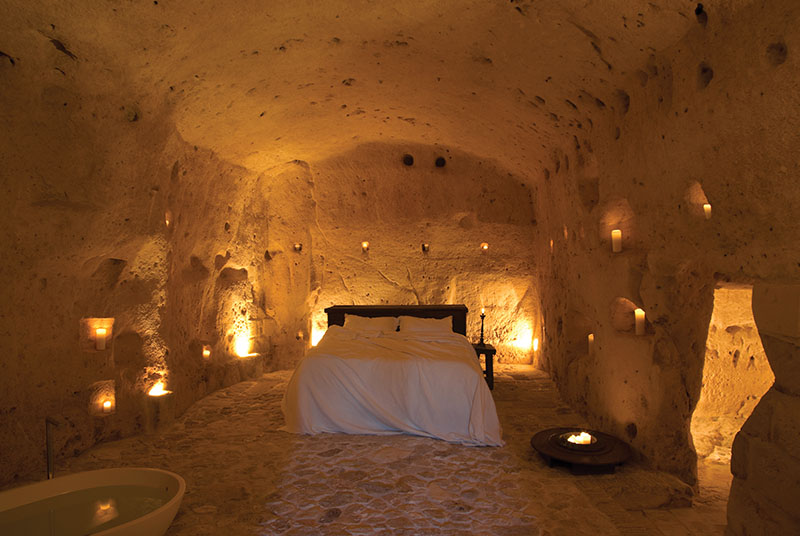 As if being crowned 2019 European Capital of Culture wasn't enough, the richly historic hilltop town of Matera (the third-oldest continually inhabited settlement in the world) boasts an infinitely Instagrammable hotel built into a cave. It took 10 years of TLC to convert an ancient dwelling into the Sextantio Le Grotte Della Civita hotel, a boutique 18-room property complete with a candlelit restaurant inside a former 13th-century church. The intricate restoration is an ode to Matera's past, with the original rock-hewn archways, vaulted ceilings and stone flooring all preserved, and thoughtful touches throughout (think handmade bedspreads woven on traditional looms and locally made natural bath products).
Book it: Sunvil offers a seven-night fly-drive through Basilicata and Puglia, including two nights at the Sextantio Le Grotte Della Civita hotel, from £1,345pp. Price is based on two sharing on a B&B basis, and includes Gatwick flights and car hire.
The manor in the wild, Nairobi, Kenya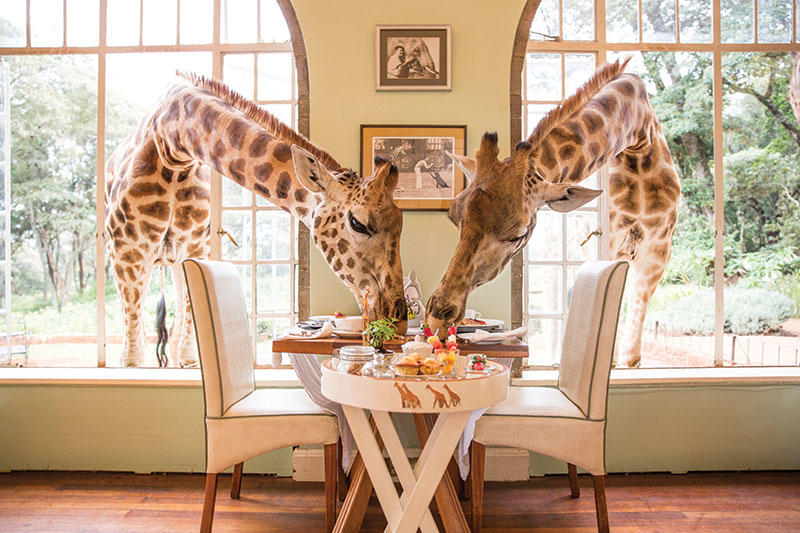 An idea seemingly plucked straight from a storybook, sharing breakfast with a giraffe no longer need be a daydream. At Nairobi's Giraffe Manor, the resident herd of Rothschild's giraffes drop by for breakfast, poking their heads through the windows of this stately 1930s property and presenting the perfect opportunity for that essential giraffe selfie. But there's plenty more beyond. Guests at this 150-acre wildlife sanctuary can also enjoy afternoon tea on the terrace, a chauffeured sightseeing ride through the grounds, or a guided walk through the estate's own forest.
Book it: Kuoni offers three nights' safari in the Maasai Mara at Governors' Il Moran plus two nights in Nairobi, including one at Giraffe Manor, from £3,299pp. The price is valid for selected departures in November 2019 and includes flights and transfers.
The hotel of the future, Tokyo, Japan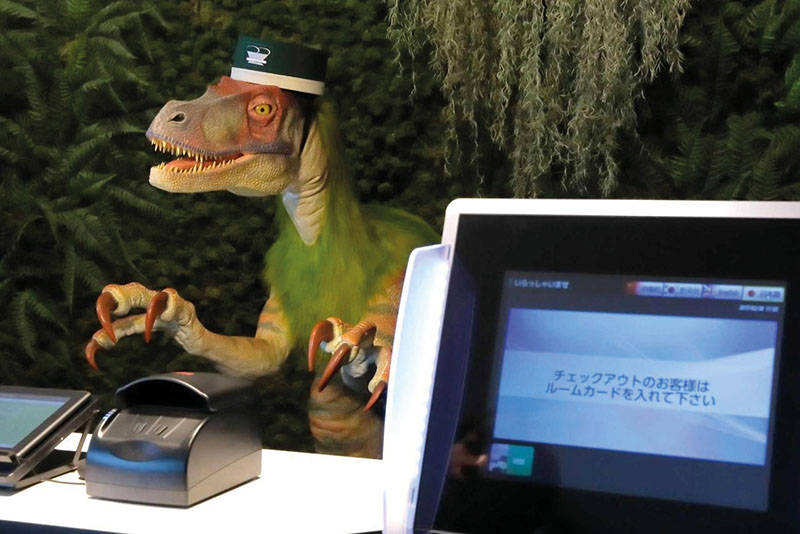 Reawaken your client's inner child by booking them into Tokyo's Henn na hotel, where guests are checked in by two animatronic velociraptor receptionists (in small hats, naturally). A total of 140 robots staff this kooky hotel, which is loosely themed around dinosaurs, and even the lobby aquarium features robotic fish. Guest rooms are surprisingly pared down, though each contains a desktop robot called Tapia that can control the lights and TV, give weather forecasts and play music on command. This might just be their only opportunity to get a selfie with a dinosaur robot that works in hospitality.
Book it: Inside Japan offers a nine-night self-guided tour of Tokyo, Kyoto and the Mount Fuji region from £2,340pp, including a stay in a ryokan in Kyoto and a night in Tokyo's Henn na hotel, plus all transfers, two private day tours and flights.
The kooky city hotel, Melbourne, Australia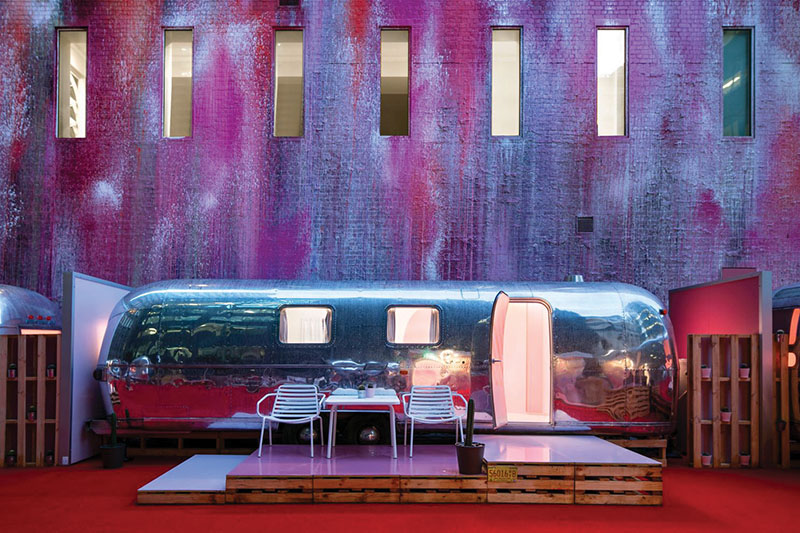 Featuring six shiny, souped-up airstream trailers that sit on flaming-red artificial grass against a wall that's been spray-painted millennial pink by a local artist using fire extinguishers, on a nondescript car park roof in the centre of Melbourne, there is surely no more truly "Melburnian" place to stay than Notel. The unconventional urban accommodation sends the trailer "keys" to guests' smartphones, and the only 
fixings in each minimalist 
"room" are an en suite, a complimentary minibar and an iPad. All your clients' friends will be messaging them for details of this secret city crash pad.
Book it: Bookable through the GDS, the original airstream trailer sleeps two and leads in from £219 per night.
The aquatic playground, the Maldives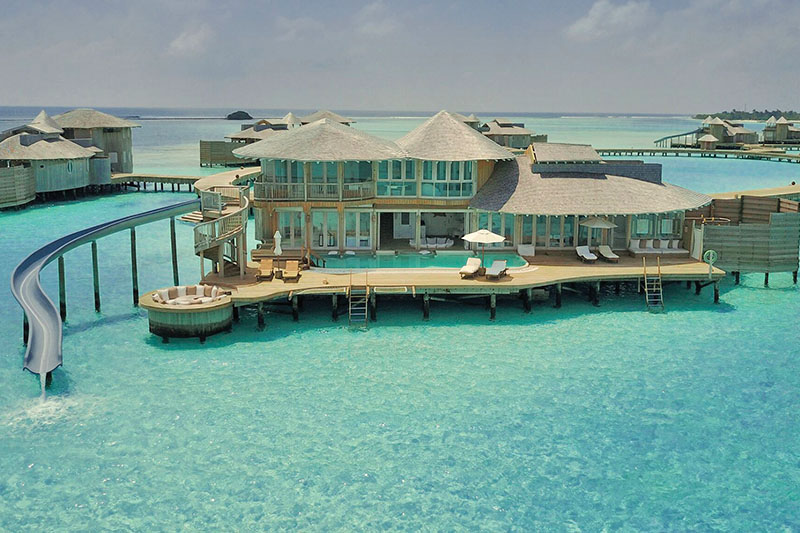 The price tag might make your clients' eyes water, but guests at Soneva Jani will come home with a memory bank brimful of one-off experiences, as well as an envy-inducing Instagram feed. The capital attraction at Soneva Jani is undoubtedly the private villa slides, which deposit giddy holidaymakers straight into the turquoise-blue waters of the Indian Ocean. The five-star resort also features the first overwater observatory in the Maldives (complete with resident astronomer), master bedrooms with retractable roofs so guests can gaze at the stars before dozing off, plus a library, a wine cellar, an open-air cinema and a room dedicated to homemade macaroons and chocolates.
Book it: Carrier offers seven nights' B&B at Soneva Jani from £8,945pp based on two sharing. Price includes flights and seaplane transfers, and is based on a December 9 departure.
The bohemian retreat, Patagonia, Chile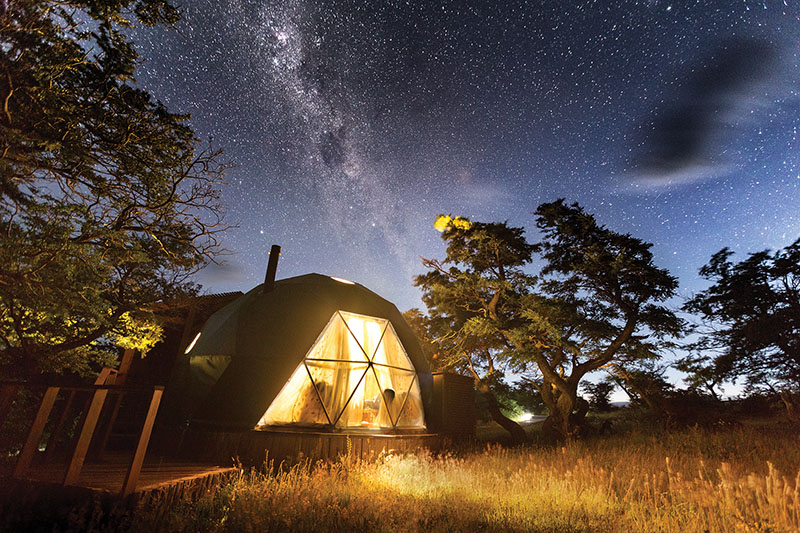 For an Insta-worthy adventure deep in the heart of Chile's Torres del Paine national park, turn your clients' attention to the likes of EcoCamp. Designed to give a cosy, "Hobbit home" feeling, the eco-hotel's otherworldly domes (modelled on the ancient shelters of the region's Kaweskar people) are scattered at the foot of snow-capped mountains. Nature takes centre stage at this remote hotel, where the jagged, mountainous landscape is fed by glaciers, lakes, rivers and waterfalls, most of which you can visit on EcoCamp's daily hikes, nature walks and cycling excursions. Best of all, the rustic luxury camp is 100% sustainable, with composting toilets, low-emission wood stoves, locally made furniture, plus hydraulic and solar energy – that's sure to send your clients' likes into overdrive.
Book it: Journey Latin America offers three nights' full-board at EcoCamp Patagonia from £2,078pp. Price includes daily excursions, transfers and flights.
journeylatinamerica.co.uk
Insta-butler at hand
Trust the Maldives, with its plentiful luxury hotels and their superlative features, to introduce the concept of an Instagram butler. At the Conrad Maldives Rangali Island, staff deliver guests to the resort's most photogenic spots and even guide them along scenic "Instagram Trails", as
well as teaching the less camera-savvy how to work with light to get the most flattering angles.