Language and luggage: How Amadeus technology can shape the travel industry
From linguistic assistants to luggage trackers, Amadeus is continuing to innovate in the travel technology sphere.
With a presence in more than 190 countries, Amadeus has emerged as one of the world's leading travel technology providers, evolving since its inception in 1987 to now offer everything from booking analytics to online payment solutions, with clients including travel agents, airlines and hotel chains.

TTG recently visited its research and development centre in Nice to hear about the latest innovations and how they plan to shape the travel industry of the future.
Sky's the limit
Kicking off proceedings in Nice was Denis Lacroix, senior vice-president of core shared services research and development, who shared an update on Amadeus' transition to the cloud.
"Cloud-based applications allow us to develop software much more efficiently," he says. "What our clients do is driven by consumer expectations, so that means reducing points of friction in travel."

Innovations for agents include Alita (Amadeus Linguistics Intelligent Travel Assistant), a "computational linguistics interface for travel agents" that "predicts, recommends and personalises trips for clients using natural language processing and machine learning".
---
---
Although still in the testing stages, Amadeus believes it could revolutionise the way agents work by offering clients more precise travel preferences.

In aviation, there's Amadeus Off Airport Check-In Solutions (OACIS), a mobile service that checks in passengers and their luggage before securely transporting bags to the airport.
It can be set up at any location such as a train station, travel conference or event. With Airports Council International (ACI) predicting a passenger traffic increase of 5.2% per year until 2029, OACIS was developed to reduce time spent in queues and help airports better manage capacity.
Weighty subject
Amadeus has also been designing solutions for baggage reconciliation. Findings shared by the organisation show 23 million bags were mishandled in 2017, costing $2.3 billion to reunite them with owners.
Enter Sigfox, an internet of things (IoT) service provider and Amadeus partner, with its Bubble beaconing solution.
Bubble is a small device that can be attached to items such as luggage, broadcasting data that enables users to track their bags.

Speaking of the technology, Marion Mesnage, Amadeus head of research, innovation and ecosystems, says: "My mission is to support applications [like Sigfox] that will enable a frictionless way of travelling."
Embracing innovation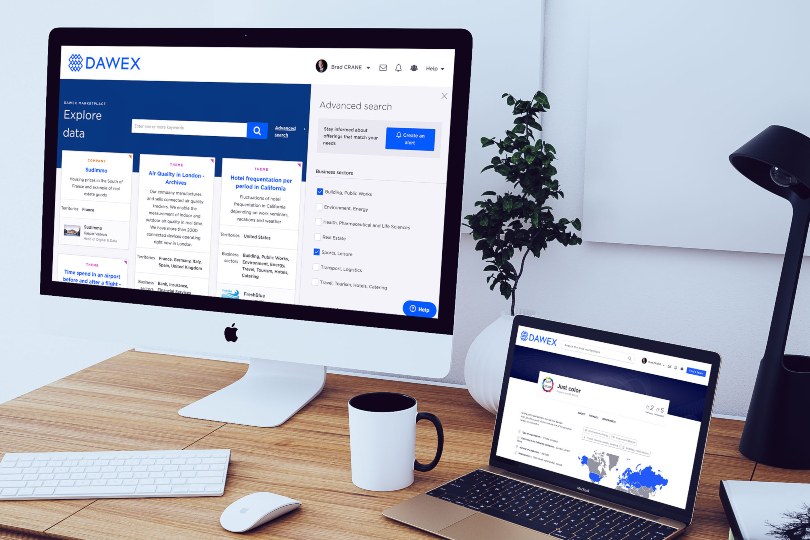 Supporting emerging technology companies has been an ongoing strategy for Amadeus, leading to the formation of its Ventures arm in 2014. It has since invested in more than 150 travel tech startups by providing funding, industry expertise and exposure to portfolio companies.
"Our focus is to empower individuals' end-to-end travel experience," says Suzanna Chiu, head of Ventures. "Travellers have very high expectations of what technology can do for them, with their mobile devices following them wherever they go. They expect a highly personalised service that will be provided instantly, and they want it to be stress-free."
One of the most recent Amadeus Ventures start-up partnerships is with Dawex, a software company facilitating the monetisation and exchange of data.
According to the European Commission, the value of the European data economy is estimated to reach €739 billion by 2020. Dawex acts as an "enabler", allowing different travel players to exchange information in a secure manner that's compliant with GDPR. For example, if a client's flight was delayed, their hotel would be automatically notified, meaning dinner reservations could be rescheduled or check-in completed when they are still in transit.
Flight plan
Another partnership sees Amadeus team up with Volantio, which uses machine learning to identify passengers on full flights, provide them with an incentive to move to lower-demand services, then automatically rebook them if they accept.
Passengers will be notified on their device days ahead of departure and offered anything from frequent flier miles, travel vouchers or upgrades if they switch.
Amadeus is also keeping a close eye on developments in virtual reality (VR) and augmented reality (AR), says Chiu. "We see a lot of potential with AR and VR. There have been great [examples] where they have been applied to help travel agents better understand cabin dimensions or experience a destination before booking it."
A final message for agents comes from Amadeus associate director Jean-Noel Donadio, who extols the virtues of its improved Travel Platform, a "onestop shop" for air, accommodation, destination and ancillaries content.
"The new service is simpler and more personalised," he says. "We are giving agents the option to mix different kinds of content, where the only limit is their imagination."