Making magic memories with Thorne Travel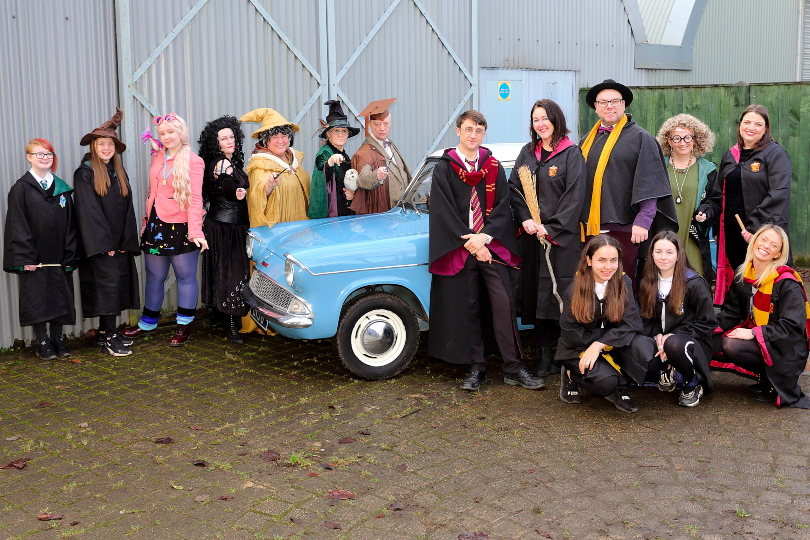 Thorne invited 30 All About the Magic families to a local Harry Potter-themed witches and wizards event.
Thorne Travel's new non-for-profit arm, All About the Magic, aims to provide trips and experiences for less fortunate families.
What do you get when you cross an award-winning travel agency with a community in need? The answer is Kilwinning's Thorne Travel, and it's new not-for-profit venture All About the Magic.


Headed up by Alison Conn, managing director of Thorne Travel Experience – the firm's day trip business – All About the Magic was established to offer local families affordable and subsidised trips and experiences.

"I was born and raised in Kilwinning, and have been lucky enough to live in one of the more privileged areas of the town," says Conn. "However, I've always been aware that there's a large section of the community that do live in poverty. We are in the top 5% of the most deprived areas in Scotland. I want All About the Magic to give back to the community that I was brought up in."

Although Thorne Travel has worked with many local charities over the years – most recently partnering with the Crosshouse Children's Fund – it was only in November 2019 that the seeds for All About the Magic were sown.

"We were approached by a local social work department which was organising a raffle to help families that were struggling with their Christmas Day dinner," explains Conn. "Instead of donating a raffle prize, we pledged we would raise enough money to feed the families."

Following a social media blitz, savvy use of close connections at the local newspaper and good community outreach, the Thorne Travel team was able to raise enough money to feed more than 50 families on Christmas Day.

"We realised that if it was this much of a struggle for these families to feed themselves, how would they afford the toys and presents too?" says Conn. "We knew that we could push this project further. That's when All About the Magic was born."
To continue reading...
Please log in below or join now for access.