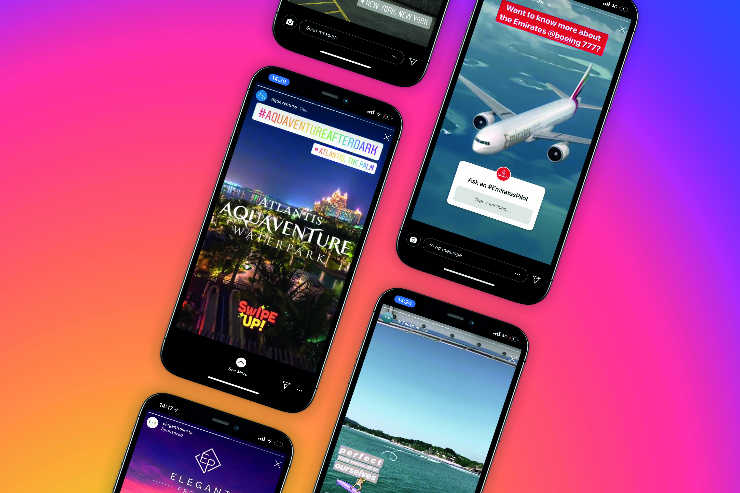 Clicky_insta-stories-mock.jpg
Owned by Facebook, Instagram Stories launched in August 2016 and has had huge success – the feature is often what users navigate to first, before looking at their own Instagram feed. Today, Instagram Stories is watched by 400 million people a day, meaning it has huge marketing sway.
The feature allows users to take photos and videos, enhance them with notes, gifs and stickers, and upload them to their Instagram Stories, which then expire after 24 hours.
Travel brands and influencers are able to share temporary, live, real and experiential content, offering consumers an experience that can influence their decision-making during the travel-booking journey.
Oli Yeates, chief executive of digital marketing agency Clicky Media, believes the influence of Instagram Stories is set to rise this year.
"We work with a number of big players in the travel industry, including Global Travel Group and Elegant Resorts," he says.
"Compared with 2018, Instagram Stories is on everyone's marketing agenda this year. The travel sector is such an experiential sell. Using Instagram Stories to connect people with a more detailed and daily insight into their desired holiday destination has become a priority."