Marketing: How to orchestrate a sound business plan
What do customers hear when they call your number? Mark Williamson, sales and marketing director at PH Media Group, examines how agents can use hold time and audio branding to their advantage.
Visual branding is usually given precedence over audio when it comes to marketing a business.
While many see visual branding as a fundamental component of a marketing strategy, sound is still seen as something that's merely "nice to have". In fact, audio branding is still largely associated with multinational organisations with huge marketing budgets to devote to the creation of jingles or sonic logos rather than a small, independent travel agent.
However, this is a common misconception. Given that the largest application of audio branding is over the telephone, sonic strategies should concern businesses of all sizes rather than just benefiting recognisable megabrands.
For agents, the phone still represents an important source of inbound leads and acts as a significant way to communicate with clients and potential customers, so sounds heard over the telephone line can have a significant impact on the perceptions of reputation and customer service.
If faced with an unprofessional first call, a lasting first impression will be stored in the customer's mind, and this could ultimately prove damaging. In fact, recent research by PH Media Group discovered that 73% of UK consumers will never give their business to a company again if their first call is not handled to expectations.
Echoing ethos and values
If a customer rings up your agency and is greeted by an impolite or unprofessional manner from a staff member, it will immediately reflect badly on the company.
By training employees to handle calls in a professional and courteous way and developing a set of best-practice guidelines, you can ensure that each telephone query is managed in a manner that reflects the desired brand ethos and values.
However, sonic strategy shouldn't just end with employee behaviour. Customers are expecting more when it comes to service, meaning that companies are under increasing pressure to provide an outstanding experience and avoid harming their reputation. In turn, this means it is essential to consider what people hear when they are placed on hold, ring up outside of office hours or are transferred to another staff member or department.
A study by PH Media Group of 3,630 UK companies found that travel agents put customers on hold for an average of 27.34 seconds per call. While no business sets out to make customers wait, sometimes it is the only option. For example, a customer might want to check the euro exchange rate and so has to be transferred to the bureau de change department, or perhaps a staff member needs to grab a holiday brochure for reference.
Hold time is often considered a bugbear by consumers, so the last thing callers want to do is listen to repetitive beeps or uninspiring music for almost 30 seconds. This is where on-hold marketing – a bespoke voice and music solution – comes into play.
Transform 'dead' air
On-hold marketing works by transforming wasted silence into targeted messages aimed at the company's key audience – in this case, potential holiday purchasers.
For example, a caller might ring up to enquire about a flight, only to be told that there is a current promotion on air travel and hotel when booked together.
Alternatively, it could inform customers about the availability of travel insurance or car hire, helping to upsell additional services, or maybe the firm wants to push its online features, such as search functions or travel guides, thereby boosting website traffic.
The company's image can also be strengthened by promoting its Abta and Atol accreditations, reassuring customers that their holiday is in safe hands.
Ultimately, agents should approach the creation of an audio profile by deciding what values and image the visual branding already portrays and work forwards, creating voice and music that match the core values of the company.
Voice of the business
For travel agencies looking to secure business, it is essential that customers know that they are dealing with a professional organisation that has the capabilities to look after their holiday from the booking process to when they arrive back home.
In this context, it is unsurprising that the voice of the industry is male, aged 45-55. A masculine voice is generally perceived as authoritative and corporate, while an older voice conveys knowledge.
A feminine voice has its place, too. In businesses where callers need to be put at ease, such as dental and veterinary surgeries, a female voice can help to soothe and calm the customer.
Perhaps one of your strategies is to market your agency as a local, independent firm. Employing an accent in your on-hold messaging can be a powerful tool to reinforce identity and provides reassurance to the customer that they are speaking to someone who understands them.
Refresh and update
Regularly refreshing the content heard in messages helps audio branding to remain targeted and up to date. It also helps to avoid the possibility of sound fatigue, as hearing the same message on repeat can cause the listener to switch off and the audio will no longer have the desired powerful effect.
Audio banding is no longer restricted to the megabrands. Employing an effective audio profile ensures that travel companies have a key differentiator, helping them to stand out in a competitive marketplace by gaining an edge on customer service standards and product awareness.
Turn it up
We asked the TTG team which music tracks make them want to go on holiday…
Boys of Summer by Don Henley, chosen by Patrick Whyte
Cheerleader by OMI, chosen by Naomi Spence
Fly Away by Lenny Kravitz, chosen by Stephen Miller
Uncle John from Jamaica by VengaBoys, chosen by Andrew Doherty
One Love by Bob Marley, chosen by April Hutchinson
Holiday by Madonna, chosen by Angie Jackson
Bespoke music track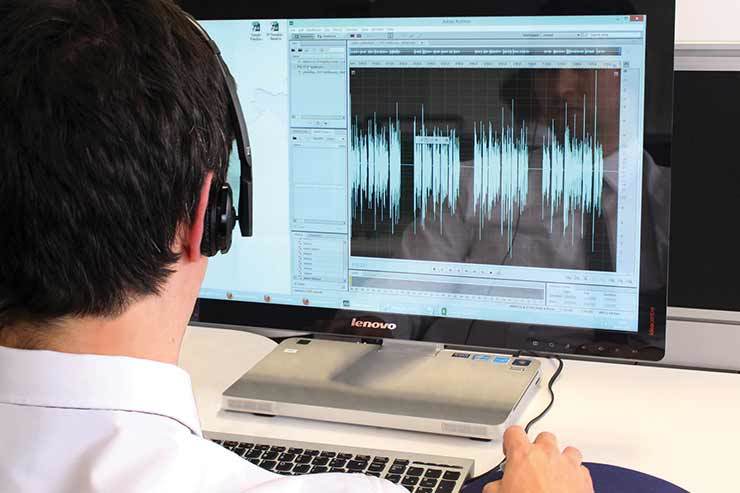 Music works in a similar way to voice. It's easy to think that a popular song will suffice when it comes to what customers hear while on hold, but commercial tracks can inevitably come with emotional baggage.
Take, for instance, when couples call a tune "our song". People associate certain tracks with a certain moment or memory in their life, so if the experience was negative it can automatically taint the caller's opinion of the business.
Creating a track bespoke to your agency helps to avoid any possibility of damage, as it comes without preconceptions while also fitting in with your existing visual branding.
There are a number of perceptions to bear in mind when composing a new song for your business. Volume, tempo and pitch all need to be considered individually as they each have an impact on how the music is received by the listener.
When booking a holiday, customers would rather choose an agent who recognises their needs and who will go above and beyond to provide them with a good holiday. In this case, It is understandable that agents tend to favour music that is natural, personable and bright, reflecting the excitement of the caller looking to book a holiday and providing them with a friendly welcome before they even reach their intended holiday destination.