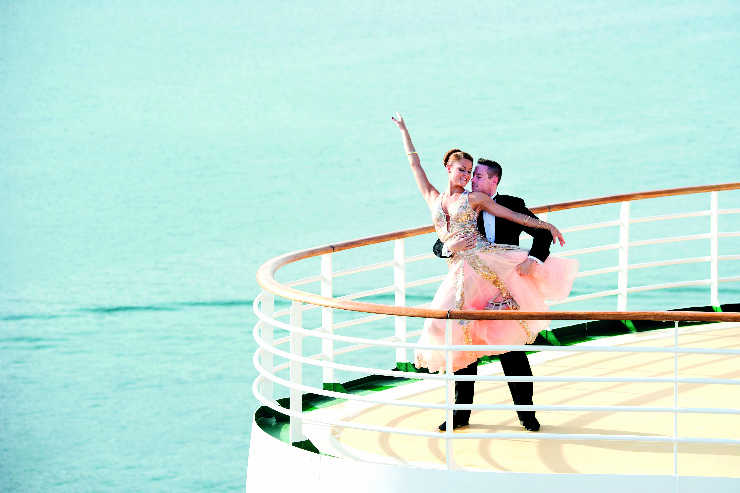 P&O Strictly-themed cruise.jpg
Where should I look?" I ask my new teacher. "Into my eyes," he replies with a cheeky grin. With that, he pulls me closer and I giggle nervously.
How can I not? He looks like Prince Charming and we're mere inches apart. In any other scenario, such proximity between teacher and pupil might appear inappropriate, but this is no ordinary class.
I'm on a P&O Strictly Come Dancing-themed cruise and this is a one-to-one lesson with a pro from the TV show: Australian dancer Trent Whiddon. He partnered with Pixie Lott on the show in 2014, and now he and I are about to dance the cha-cha together.
While P&O's partnership with the BBC series is in its ninth year, the liner has recently updated onboard experience. In addition to a plethora of free Strictly-related events, guests can now book a private lesson like mine with a pro – a godsend for a Strictly fan like me who's watched Dirty Dancing a gazillion times and has always longed to give dancing a go.