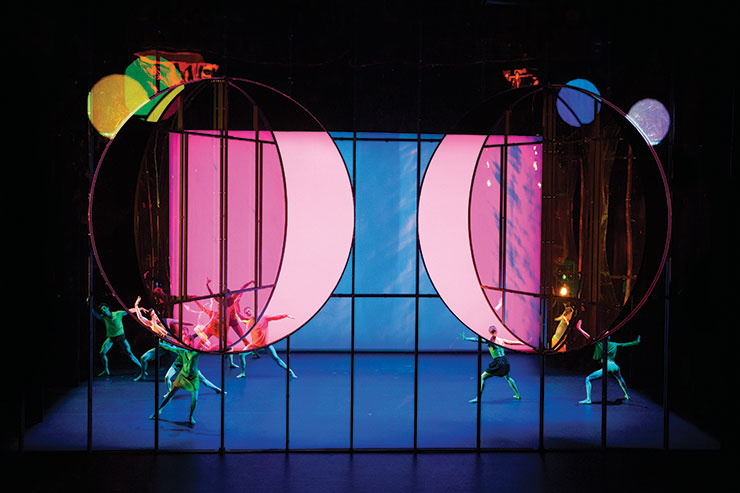 Tree-of-Codes_pic-by-Joel-Chester.jpg
Despite my near obsession with Danish culture – from Scandi Noir drama and experiential restaurants to the cosy concept of hygge, the art of creating meaningful pleasure out of everyday experiences – I knew little about the country's second-largest city.

Keen to learn more, I spoke to the city's mayor, Jacob Bundsgaard, about its year in the spotlight.

He commented: "We are putting everything Aarhus has to offer as a vibrant, attractive urban community on display. Culture and creativity are an important part of our brand. Culture, gastronomy, architecture, nature, hygge – we have so much to offer… so much to be proud of."

The official opening of Aarhus European Capital of Culture takes place on January 21 with a procession including thousands of lanterns, six Viking ships and musicians parading through the streets, culminating at Aarhus Harbour.

Bundsgaard said the region would host a further 400 events over the year, particularly between mid-April and mid-September, with visitors spoilt for choice in the arts. The packed programme includes art exhibition Jorn+Munch and theatrical production Red Serpent.

"Red Serpent is a magnificent Viking saga, which will be performed on the roof of Moesgaard Museum by a large ensemble from the Royal Danish Theatre throughout June. We expect to sell 100,000 tickets to this event," Bundsgaard said.

There are high hopes for boosting tourism as a result of the city's status too. Rebecca Matthews, chief executive of Aarhus 2017, said: "We expect a significant increase in travellers, overnight stays and cruise ship arrivals.
The number of overnight stays by international tourists in Aarhus is expected to increase by 45% in 2017 compared with 2013."

She said a new British Airways flight launched between Heathrow and Billund (Aarhus South) last May makes accessing the region easier for Brits too.

Matthews highlighted her team's vision of Aarhus 2017 as a vehicle for change: "Under the banner 'Let's Rethink', Aarhus 2017 challenges the world to use arts and culture to explore the choices we must make for our future.

"Whatever those choices are, they will bring changes to the way we live and work, the places we live in, and the very structure of our society."

If snuggly Fairisle knitwear and TV show The Bridge are anything to go by, I for one am pretty excited to see the next Danish cultural trend emerge.