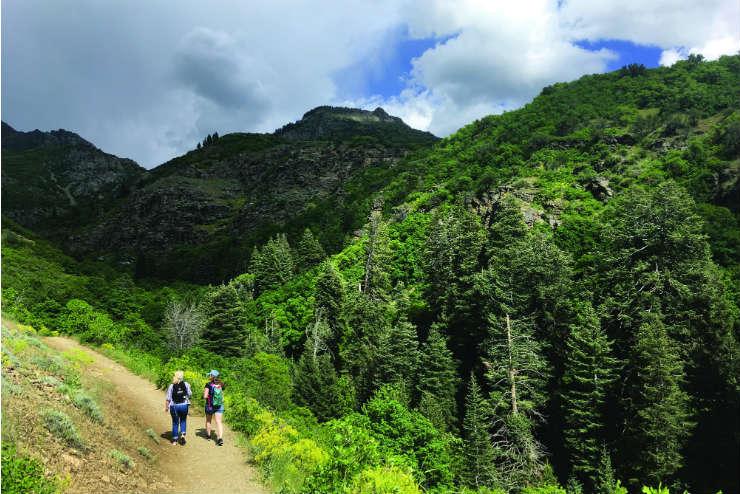 Hiking in Layton, northern Utah
The resin scented air is so fresh it makes my nostrils tingle as I walk along the curved forest path. On one side, the floor drops into a valley enveloped in trees and shrubs, beyond which rise rocky hills dotted with bristly pines; on the other, the path is fringed with fresh, dew-speckled grass.
This kaleidoscope of green is not what I was expecting of Utah, a state synonymous with the dusty terracotta cliffs and crags of its five national parks – Arches, Bryce Canyon, Canyonlands, Capitol Reef and Zion.
But I'm in northern Utah, the region that runs along the forested slopes of the Wasatch mountain range, and in May when I visit, its cluster of mountain resorts offers a different, alpine perspective, away from the tourist-filled "Mighty 5" parks of the state's south.
On my hike along Adams Canyon Trail in Layton, I pass the occasional Lycra-clad trail runner, a mud-splattered mountain biker and a cheerful group of young local hikers. For the most part, though, I have this corner of Utah to myself.
The 3.8-mile round hike is literally breathtaking – an elevation of 1,470 metres at the start of the trail means the air is thinner than usual, making it suited to intermediate hikers – but it's worth it for the scenery; scrub oaks and white pines shade the route, and I splash through gurgling streams and clamber over mossy rocks, ending at the beautiful Adams Canyon Waterfall, whose lingering mist cools my face.