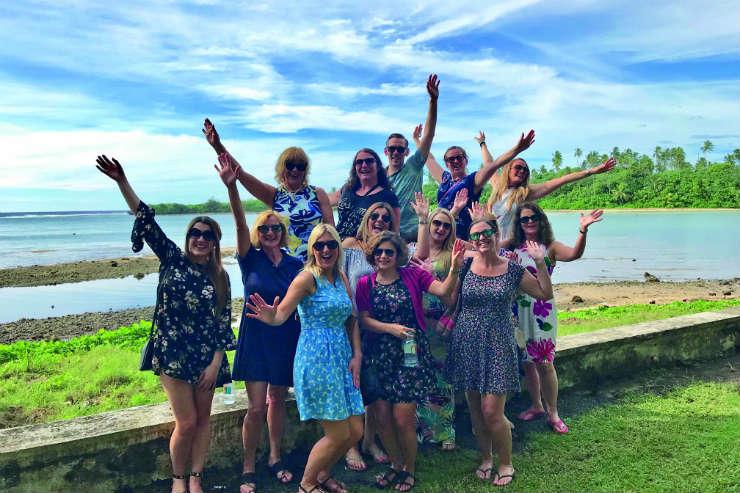 Agents on Cook Islands fam trip
The Cook Islands have been intriguing explorers since they were first discovered by the Spanish in 1595.
Next to fall for its beauty was British sailor Captain James Cook, who actually branded them the Hervey Islands in the 18th century. It was only in the 1820s that the Cook Islands received its current moniker, when they appeared in a Russian naval chart.
Even today this Polynesian paradise seems to possess an otherworldly charm, which last month the Cook Islands Tourism Corporation showcased to UK travel agents during its latest fam trip.
TTG speaks to three consultants to hear about their experience and how the fam has helped selling the Cook Islands.
For Ian Griffiths, general manager UK for the Cook Islands Tourism Corporation, the purpose of the trip was to highlight the multitude of experiences available on the islands beyond the beaches.

"We are looking to promote the fact that visitors can expect an authentic Polynesian experience, with cultural events and attractions in abundance, including traditional dancing displays, great island nightlife, village tours and much more," he explains.
"If people are looking for a butler service destination, they're not going to find it in the Cook Islands. We don't want to be like other places. We are pushing 'soft adventure'."