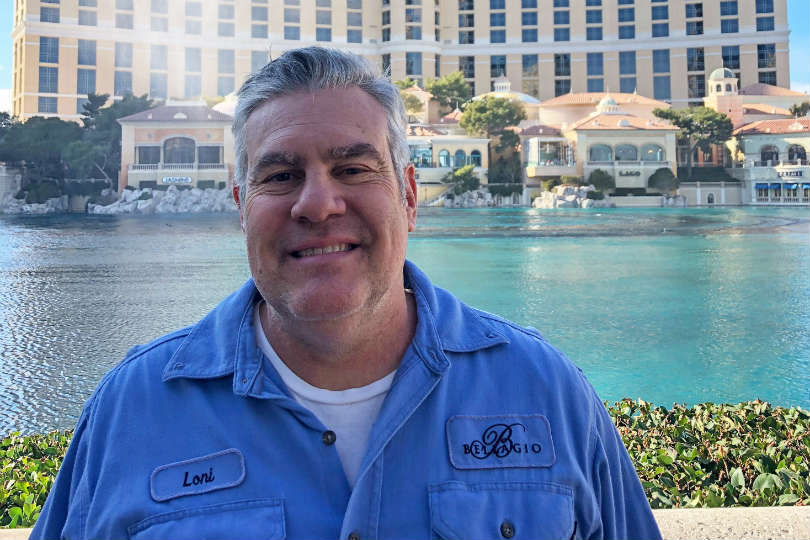 Loni Singer, front feature engineer at Bellagio Resort & Casino in Las Vegas
How did you land this job?
In the early 1990s, I learnt of an opportunity to help build Treasure Island's pirate show.
I worked on the show for seven years and was in charge of maintaining the show technology.
I heard Bellagio was going to build the biggest fountain show in the world and there was an opening to help build and work on that project.
Luckily, because I'm a diver and had experience working with water features, I was a great fit.

How long have you been a diver?
I've been dive certified since 1994 and worked at Bellagio for more than 20 years. I started there as a dive mechanic on the fountains and worked my way up the ranks. I've been in my current role as lead front feature engineer for four years.

What does your day-to-day job involve?
I work on lake operations, co-ordinate and execute event logistics and manage a team who work on the front feature.
Our team performs daily cleaning and maintenance on the fountains, and we handle the rigging and water features at the Bellagio Conservatory & Botanical Gardens.