Q&A: What does escorted touring look like today?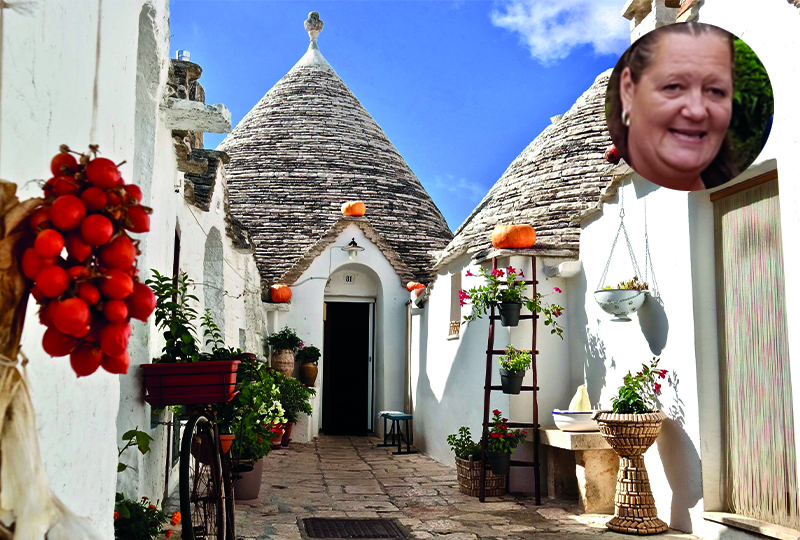 Trulli in Alberobello, Puglia (Credit: Alessio Roversi/Unsplash) and Riviera Travel tour manager Paula Stone
Paula Stone shares how she became a tour manager for Riviera Travel and reveals the changes in touring in light of the coronavirus pandemic.
How did you get into the role of tour manager?
I used to work as a contractor for Harrod's, working with Italian clients, and then my partner at the time saw an advert in the local paper for Riviera and it went from there.
On my very first tour I was in Rome and they had a power cut. I was thrown in at the deep end as we had customers all over the place, but I really enjoyed it. After that I went into different areas of Italy and was in Sorrento for a few years. I've worked for Riviera for around 19 years now.
Had you been to Italy before starting with Riviera?
I lived in Italy. I worked for the International Showjumping Federation for Horses, so my Italian was reasonable from that and from dealing with Italian customers at Harrod's.
When did you move to Puglia?
Six years ago when my partner and I bought a house, but we were in Sorrento for eight to nine years before that.
To continue reading...
Please log in below or join now for access.