Send your clients on a Viking adventure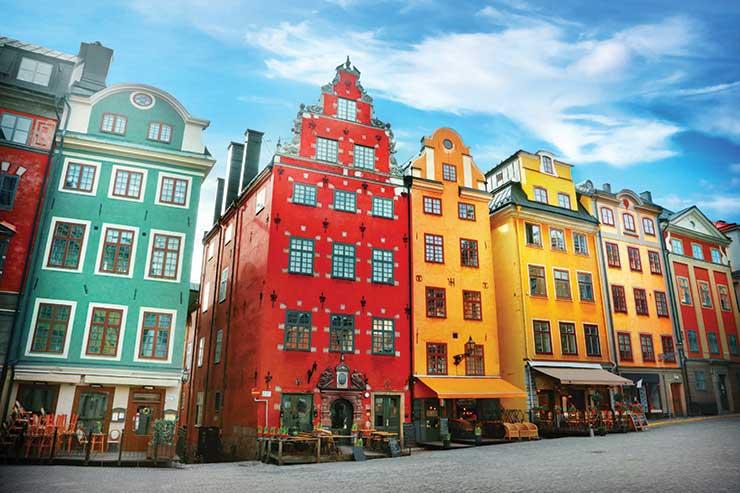 A mini-cruise offers a chance to explore both Stockholm and Helsinki in three days. Abigail Healy embarks on a Nordic odyssey with SuperBreak.
In 1956, a 17th-century warship, Vasa, was dredged from the bottom of Stockholm's harbour. The ship was built as the principal vessel of Swedish king Gustav II Adolph's fleet, built to defend his sovereignty from his cousin, the king of Poland. All set to join the battle, the Vasa set sail into Swedish waters but just 20 minutes into the voyage disaster struck when the ship keeled and filled with water, causing it to sink to the harbour's watery depths.

More than three centuries later the ship was raised and painstakingly restored before being put on display in the Vasa Museum – now one of Stockholm's top visitor attractions.

My husband Ollie and I make it the first stop on our own Nordic odyssey. We are on one of SuperBreak's Nordic Adventures, a mini-cruise that takes in both the Swedish and Finnish capitals in just three days.

Chris Hagan, head of overseas and transport at SuperBreak, says Iceland has become the operator's second largest destination outside of London and it saw an opportunity to grow its offering in the region.

"We recently expanded into other Nordic areas to offer agents more variety to sell in this popular region with encouraging initial sales. The number of low-cost flights from the UK to Scandinavia has increased significantly over the past three years and as such both capital and provincial cities have never been easier to access."

Back at the Vasa Museum, we are captivated as guide Sofia regales the tale of a warrior king whose desire to convey his power was so strong he demanded a second row of canon hatches were added part way through the build. A fatal mistake that made the ship top-heavy and the key factor in its untimely demise.

Sofia is quick to assert the unusual nature of such hot-headed construction decisions in the Nordic nation. "Today Swedes are renowned for their excellent engineering skills," she says.

We breathe a sigh of relief as our next stop is the port where we embark Viking Line's Mariella to set sail for Helsinki.
To continue reading...
Please log in below or join now for access.