Send your clients on a Viking adventure
A mini-cruise offers a chance to explore both Stockholm and Helsinki in three days. Abigail Healy embarks on a Nordic odyssey with SuperBreak.
In 1956, a 17th-century warship, Vasa, was dredged from the bottom of Stockholm's harbour. The ship was built as the principal vessel of Swedish king Gustav II Adolph's fleet, built to defend his sovereignty from his cousin, the king of Poland. All set to join the battle, the Vasa set sail into Swedish waters but just 20 minutes into the voyage disaster struck when the ship keeled and filled with water, causing it to sink to the harbour's watery depths.

More than three centuries later the ship was raised and painstakingly restored before being put on display in the Vasa Museum – now one of Stockholm's top visitor attractions.

My husband Ollie and I make it the first stop on our own Nordic odyssey. We are on one of SuperBreak's Nordic Adventures, a mini-cruise that takes in both the Swedish and Finnish capitals in just three days.

Chris Hagan, head of overseas and transport at SuperBreak, says Iceland has become the operator's second largest destination outside of London and it saw an opportunity to grow its offering in the region.

"We recently expanded into other Nordic areas to offer agents more variety to sell in this popular region with encouraging initial sales. The number of low-cost flights from the UK to Scandinavia has increased significantly over the past three years and as such both capital and provincial cities have never been easier to access."

Back at the Vasa Museum, we are captivated as guide Sofia regales the tale of a warrior king whose desire to convey his power was so strong he demanded a second row of canon hatches were added part way through the build. A fatal mistake that made the ship top-heavy and the key factor in its untimely demise.

Sofia is quick to assert the unusual nature of such hot-headed construction decisions in the Nordic nation. "Today Swedes are renowned for their excellent engineering skills," she says.

We breathe a sigh of relief as our next stop is the port where we embark Viking Line's Mariella to set sail for Helsinki.
Helsinki calling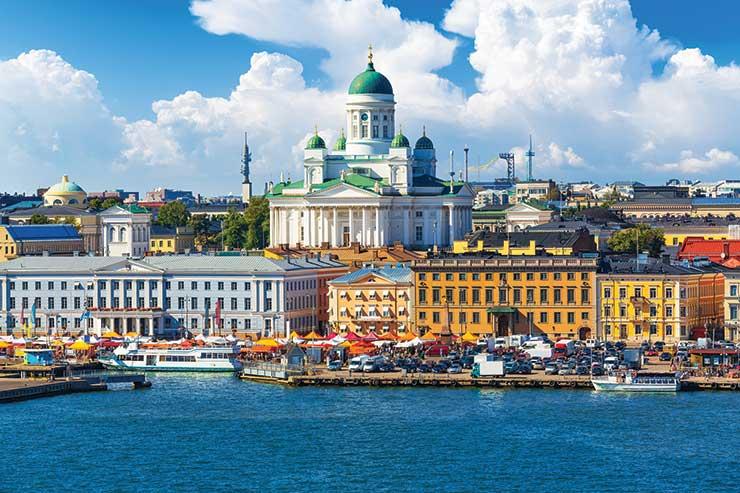 Viking Line operates a selection of local routes including Stockholm to Helsinki and Helsinki to Tallinn. It sails from Stockholm every other evening, returning from Helsinki the following day. It's a popular excursion with the locals as it offers the chance to buy a wide selection of duty-free goods.

The trip is also a more affordable way for Brits to experience the Nordic cities and a new addition to SuperBreak's programme.

Hagan says: "The introduction of a Scandinavian Minicruise programme follows our success in selling similar breaks on the North Sea.

"Viking Line operates some of the best equipped, modern and comfortable vessels on the Baltic Sea and a mini-cruise often proves cheaper than two nights' hotel accommodation, making the breaks very affordable."

With departures from Stockholm at 4.30pm and arrival in Helsinki at 10.30am the following morning, guests are able to enjoy dinner and drinks onboard at a fraction of the price of Stockholm's bars.

As we set sail on Saturday afternoon we watch the Swedish archipelago drift past from the deck. Small islands are dotted with cabins, boat houses and jettys among the sun-dappled trees – the horizon turning rosy as we continue our journey east.

We're met with an altogether different landscape as we sail into Helsinki the next day. Here the ship breaks through icy waters and the small dots of land seem far bleaker under the grey sky.
Coffee capital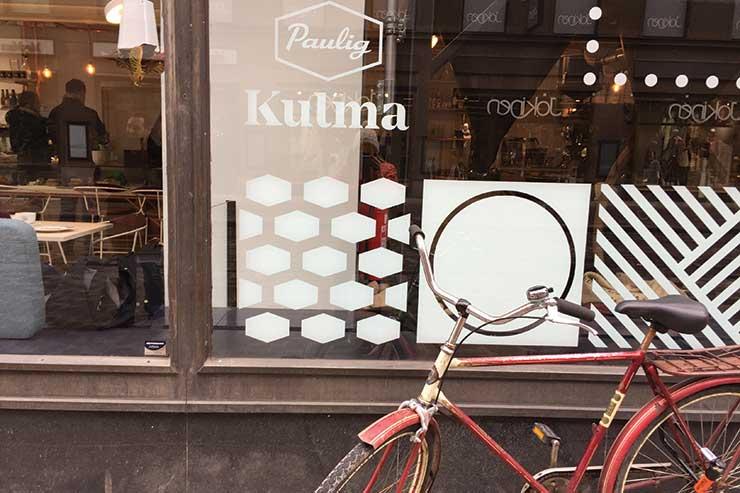 Thankfully, after disembarking to an icy March wind, we discover it is a widely cited fact that Finns consume the most coffee per capita and that cafe culture abounds in the coastal city. It's just six minutes' walk into the city centre from the port and we dart into Kulma, a trendy coffee shop, all copper lights and grey felt cushions with coffee served via multiple brewing techniques.

We plan our day over an Americano before heading to Helsinki's Senate Square, lined with buildings including Helsinki Cathedral and the Government Palace. A statue of Alexander II, Russian Emperor from 1855-1881, is a reminder of Finland's close relationship to Imperial Russia.

Beyond the square we discover Allas Sea Pool. Following a period of crowdfunding the main building is currently under reconstruction, due to reopen this spring. We agree that in the warmer weather it would make a great spot for sunbathing and swimming.

Another highlight for the sightseeing list is Unesco World Heritage Site Suomenlinna, a maritime fortress built on a group of six islands off Helskini's coast in 1854 and accessible via a 15-minute ferry trip from the city's port.

However, Mariella is calling us for our 5.30pm return to Stockholm so we don't manage to fit it in. On the bright side, it has turned into a sunny afternoon, and we watch the sun dip below the horizon as we cruise west through the Baltic Sea.
SoFo so good
Arriving back in Stockholm at 10am gives us a few hours to explore the city's neighbourhoods before our flight home. The Viking Line terminal is in Sodermalm, and it is a 15-minute walk into the trendy SoFo area, where vintage-style cafes sit alongside hip design stores and second-hand clothes shops. We test out the Swedish tradition of "fika" – loosely translated as "a break to catch up with friends over a coffee and cake" in Gilda's Rum. The cafe-cum-bar has mismatched vintage furniture and a mouth-watering selection of baked goods – many vegan-friendly.

From here we head over the bridge to Gamla Stan. The old part of town is home to the Royal Palace and a maze of cobbled streets, some of which are so narrow you can stand in the middle and touch the walls on either side. It is a short walk over another bridge that brings us to the Parliament building – set on a tiny island almost of its own. It's here the sense of Stockholm being a city of 14 islands really becomes apparent.

An easy walk takes us to the Arlanda Express – the 20-minute train link that whisks us to the airport. As the city slips away from view I can't quite believe we've explored not just one but two capital cities in less than 72 hours and it has given us a satisfying taste of what they offer.
Book it
SuperBreak offers the Stockholm to Helsinki Minicruise from £325pp including one night's B&B in Stockholm, a two-night cruise including buffet breakfast and dinner, and Gatwick flights. Price based on September departures.