Why Jersey is the perfect island break
A home away from home, Jersey offers visitors the opportunity to reconnect with themselves and loved ones whilst making lasting memories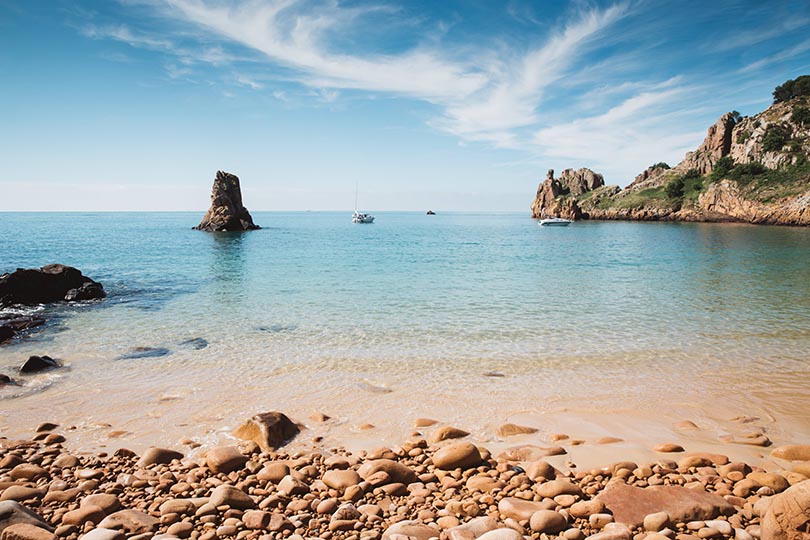 Jersey, the largest of the Channel Islands but still only nine miles by five, offers visitors the best of both worlds – it's just a little way away from the UK but somewhat different and ever so slightly exotic.
The easily accessible island is less than an hour's flight away from London and many of the UK's regional airports. But those who would rather not board a plane or prefer to indulge in slow travel can hop on a Condor Ferries departure to Jersey from Poole or Portsmouth.
To reassure visitors when they are ready to holiday once again the Government of Jersey has introduced a Safer Travel Policy, designed to help travellers stay safe on their island
break (see box, below).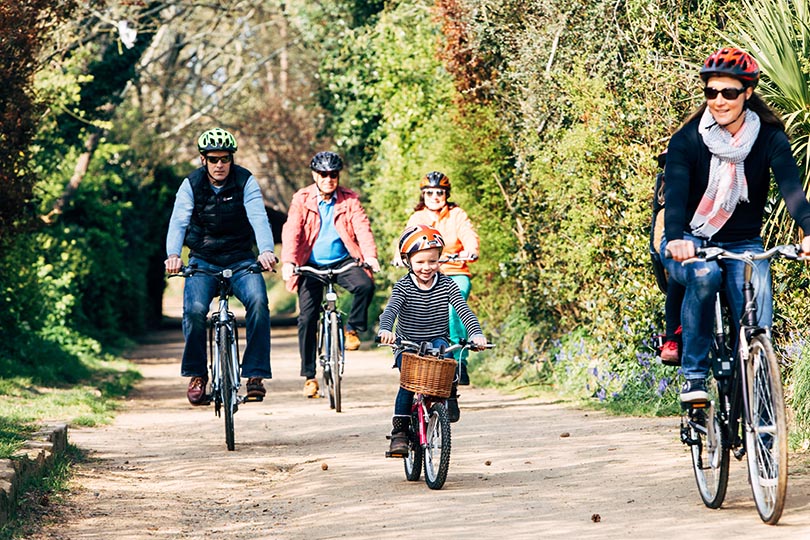 LITTLE BREAK, BIG ESCAPE
Visitors choosing Jersey for their next holiday can take their pick from miles of hidden beaches and bays to explore – including those featuring on the Jersey national park walking trails – or hire a bicycle to explore the new Evie electric bike routes, which are perfect for those seeking a leisurely way to admire the island's breathtaking scenery.
High-adrenaline options for exploring include kayaking or paddle-boarding, both ideal choices for discovering Jersey's many secluded beaches, bays and coves. Plus, all these activities promise open space and fresh air in an environment where social distancing is made easy.
Safer Travel Policy
As part of the Government of Jersey's Safer Travel Policy, the destination is categorising all arrivals from the UK into three bands – Green, Amber and Red – based on their departure location. Visitors from all three bands must have completed an online registration form before they travel, obtained valid medical travel insurance, disclosed all countries and regions visited within 14 days of arrival in Jersey and agree to be contacted by Jersey's contact tracing team throughout their stay. There are also regional requirements:
Green regions
Visitors from Green regions must undergo PCR testing on arrival and self-isolate while waiting for the result, which is expected within 12 hours, then take a second PCR test on day five and a third test on day 10.
Amber regions
Travellers from Amber regions must take a PCR test on arrival and on day five, and self-isolate until they receive a second negative result. They must also take a test on day 10.
Red regions
Red-region arrivals must undertake a test on the day of arrival, day five and day 10, self-isolating for the duration of this process until receiving a negative result from the day 10 test.
Always check with your client's transport provider to understand if they have any additional pre-departure requirements. Some carriers may require a negative test result prior to departure.
Find out more at jersey.com/visit-safe.
A wise choice of activity for families staying on the island is Jersey Zoo, known as the "jewel in Jersey's crown". It's the destination's first-ever conservation-themed zoo – an animal haven where visitors can discover some of the world's most incredible creatures such as lemurs, bears, gorillas, orangutans, flamingos and komodo dragons. The attraction manages breeding programmes for wildlife release back into the wild, educates young people on what responsible practices look like and runs field programmes with NGOs all around the world.
But a visit to Jersey isn't complete without delving into the destination's rich history, which is embodied in World War II-era tunnels, medieval castles and artefact-packed museums for all ages.
LITTLE SEARCHES. BIG REWARDS.
There are authentic tastes to be tried in chic sea-view restaurants, on farm stalls and in village delis, while indulging in the dairy products produced from Jersey cows complete the culinary adventure.
There's nothing more rewarding than joining a Jersey forager on a gastronomic safari or, in Grouville Bay, visitors can take a tour of the Seymour Oyster beds to learn how the shellfish are cultivated. Alternatively, at La Mare Estate the food curious can taste local wine, chocolate and the island's black butter delicacy. Visitors who like to try new spirits might even want to stop by the CI Distillery for a gin or rum tasting.
With Jersey's promise of fresh sea air and delicious seafood, there's no doubt visitors will need a comfy base to rest their head at the end of the day. Luckily, there's an abundance of hideaways to be found, including medieval forts by the sea and luxury five-star hotels – whether they're seeking a romantic break or family escape, now is as good a time as any to book a Jersey holiday.