The luxury hotel uniform supplier making and donating protective face masks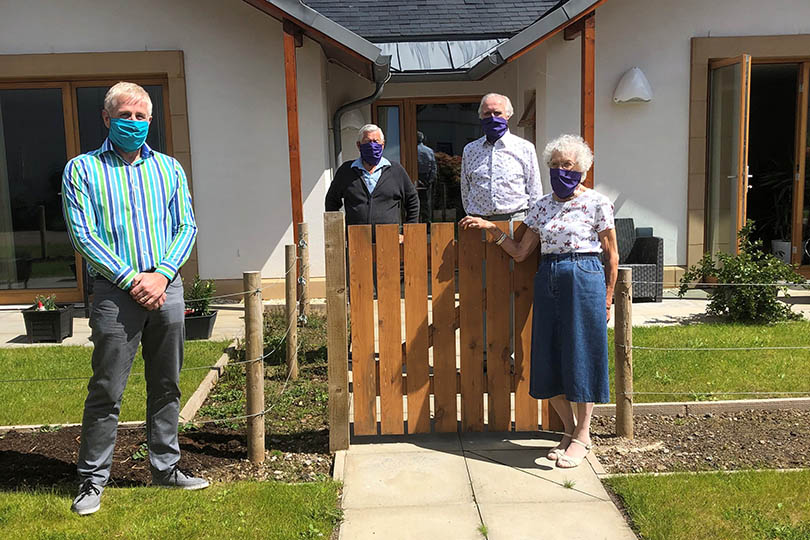 Erskine Care Home for veterans is one of the charities Free Masketeers supplies with masks
On an average day Lynn Mackie manages the production and distribution of uniforms to high-end hotels and restaurants, but since the coronavirus crisis she's shifted her attention to making protective masks for clients and charities. Madeleine Barber hears her story.
Business owners in the UK may say the coronavirus crisis has tested their operations in many different ways, but all will agree that it's challenged their adaptability. Lynn Mackie, who produces and distributes uniforms for high-end hotels and restaurants, is one business owner who has had to adapt to a temporary decline in demand for her product after the travel and hospitality sectors ground to a halt in March.
With clients including Four Seasons, Jumeirah Carlton Tower and The Doyle Collection putting a temporary stop to orders for clothing for housekeepers and customer-facing employees, Lynn decided to concentrate her attention on producing bespoke protective masks to sell to hotels and restaurants in preparation of their reopenings amidst social distancing regulations.
To continue reading...
Please log in below or join now for access.