Three US surfing experiences making a splash
With surfing due to be recognised as an Olympic sport for the first time at Tokyo 2020, Abra Dunsby rounds up three US surfing experiences to suggest to clients who want to make a splash.
Diving into surf lessons
Oahu, Hawaii
Hawaii's group of eight main islands are a surfer's paradise, benefiting from a swell from the Pacific in all directions.
Malcolm Davies, product destination manager at Funway Holidays, recommends a visit to Oahu for big waves, famous beaches and a range of wave-riding classes suited to all abilities.
Waimea Bay is popular with advanced surfers, as is the Banzai Pipeline on the northern shores of Oahu. Oahu isn't just for the pros, however.
"There are plenty of beginners' classes available too, especially on and near Waikiki," says Davies. He recommends Maunalua Bay, near Waikiki, for a beginner's lesson.
The operator's two-hour class there is priced at £117pp.
BOOK IT
Funway Holidays offers five nights staying at Doubletree by Hilton Alana Waikiki Beach from £1,790pp based on two sharing, including flights, departing 2 September.
Making a splash at a surf tournament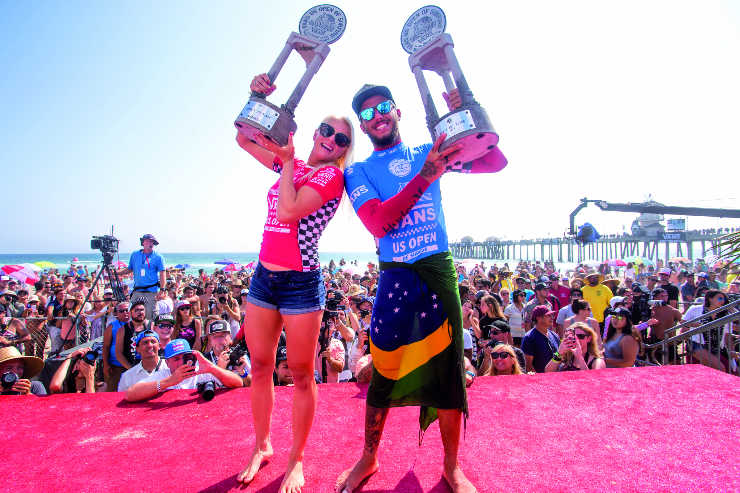 Huntington Beach, California
The Vans US Open of Surfing is the world's largest surf competition, taking place in Cali's Huntington Beach, aka Surf City USA. During the event, more than 500,000 visitors arrive to see surfing legends compete.
This year it takes place from 27 July to 4 August. Kelly Miller, president and chief executive at Visit Huntington Beach, says surfer dudes and chicks can stay at Kimpton Shorebreak.
"The boutique hotel features surfer-inspired decor and is located seconds from the beach. Rooms come with their own yoga mats, there are fire pits where guests can socialise together, and it even has its own surf ambassadors and surfboard lockers."
BOOK IT
America As You Like It has a seven-night fly-drive to Huntington Beach for the Vans US Open of Surfing from £3,010pp based on two sharing, including room-only accommodation at Kimpton Shorebreak.
Catching the waves at a surf park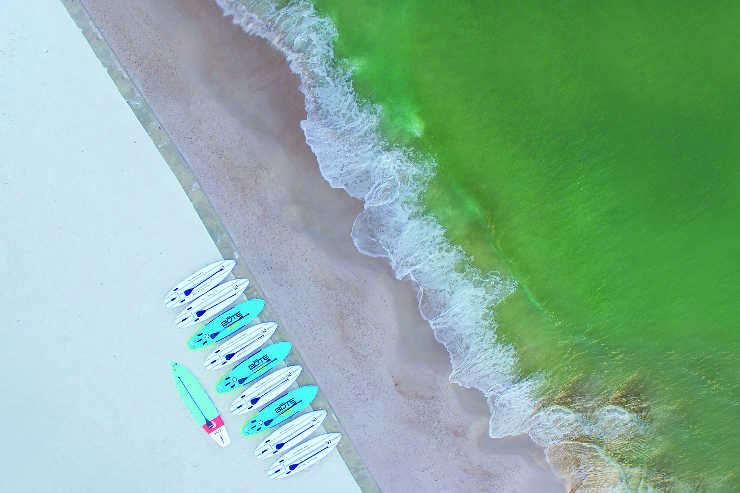 Palm Beach, Florida
Expected to open in 2020, Surf Ranch Florida is a man-made surf park planned by surfing world champion Kelly Slater and the World Surf League that's bound to make waves in Florida.
The artificial wave park will be built on 80 acres along Jupiter's Beeline Highway in Palm Beach and consist of a 16-acre lagoon with man-made waves, a learning and training centre, and clubhouse.
Clients can visit to watch local, regional and national surfing competitions at the park and they might even be able to get a slice of the action themselves, as there are plans to offer lessons and youth programmes too.
BOOK IT
First Class Holidays offers 10 nights at the Palm Beach Marriott Singer Island, located around 20 minutes' drive from Surf Ranch Florida, including flights and car hire from £2,059pp, based on a 6 Jan 2020 departure.