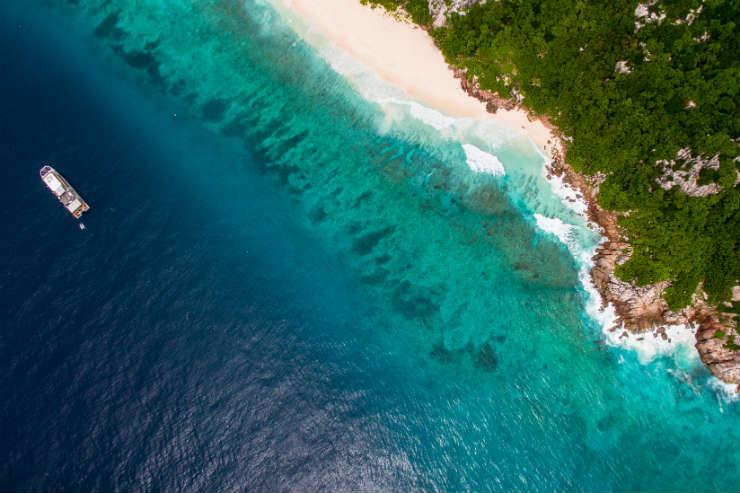 Intrepids Seychelles adventure cruise
Clients looking for a slice of paradise will find it in the Seychelles, an archipelago of 115 islands scattered across the Indian Ocean and teeming with brochure-ready beaches, coral reefs and nature reserves.
The country is now more accessible than ever for UK tourists, with British Airways launching year-round direct flights to Mahe International airport from Heathrow earlier this year.
No doubt the new route has had a part to play in the recent jump in UK visitor numbers. Some 17,286 British holidaymakers entered the country from January to September 2 this year, representing a 16% increase year-on-year.
As tourism numbers increase, the Seychelles remains committed to its sustainability efforts. The destination is currently working with hoteliers and businesses to eliminate the use of plastic by 2020.
Seychellois secrets
The largest Seychellois island of Mahe is home to the capital of Victoria and acts as a hub for clients visiting other islands. Most of the largest resorts are located here, and the island also offers a plethora of activities, from hiking in Morne Seychellois national park to diving with whale sharks in gin-clear bays.
Mahe is also brimming with hidden gems. The mangrove forest at Port Launay, for example, is one of the few remaining mangroves in the Seychelles, and is home to countless species of wildlife. There's also Domaine de Val des Pres, a craft village at St Roch Au Cap that gives visitors a real insight into Creole culture. Clients can spend an afternoon exploring the village's plantation houses and its shops selling art and pottery.
Yet for those looking to escape the buzz of Mahe Island, there are plenty of lesser-visited Seychellois islands to explore. Christine Vel, UK and Ireland director at the Seychelles Tourist Office, is keen to encourage visitors to explore some of the Seychelles' secret spots.
"It's fun to travel to classic sites, but the roads less travelled lead you to unspoiled, crowd-free, unique experiences," she says. "Travellers looking for the ultimate castaway experience can visit many quiet pockets of the Seychelles, be they forests, beaches or parks."
On Curieuse Island, for example, clients can walk through mangrove forests, scale granite cliffs, laze on beautiful beaches or marvel at the giant-fronded code de mer palms, which are indigenous to the island and neighbouring Praslin.
Curieuse is also an idyll for wildlife lovers – hawksbill turtles shuffle across remote beaches, while the rare giant Aldabra tortoise can also be seen on the island.
For budding ornithologists, Bird Island is a must-visit. The Seychelles' northernmost island is home to millions of birds, including terns, frigatebirds, tropicbirds, warblers and magpie robins. Much of the island's 70 acres of tropical vegetation can also be explored on foot via marked trails.
Adventurous streak
Clients can explore numerous Seychelles islands – including lesser-known atolls – on one trip by opting for a small-ship cruise. For example, on Intrepid Travel's new Seychelles Adventure Cruise, clients visit 10 islands on one trip.
Filippos Venetopoulos, general manager for marine product at Intrepid Group, explains that the ship's small size means it can reach islands bigger ships can't. "We can drop anchor by the uninhabited islands, allowing us to spend more time there and less time cruising," he says.
The itinerary visits Anse Source D'Argent on La Dique, which has often been voted one of the best beaches in the world. Onboard, local staff and a chef cook traditional island cuisine, and passengers can enjoy activities including snorkelling, kayaking and stand-up paddle-boarding.
Prices start from £2,215pp including half-board meals, accommodation, transportation and activities, based on August 31, 2019 departures.