Virtual fitness classes to help you stay in shape while you stay at home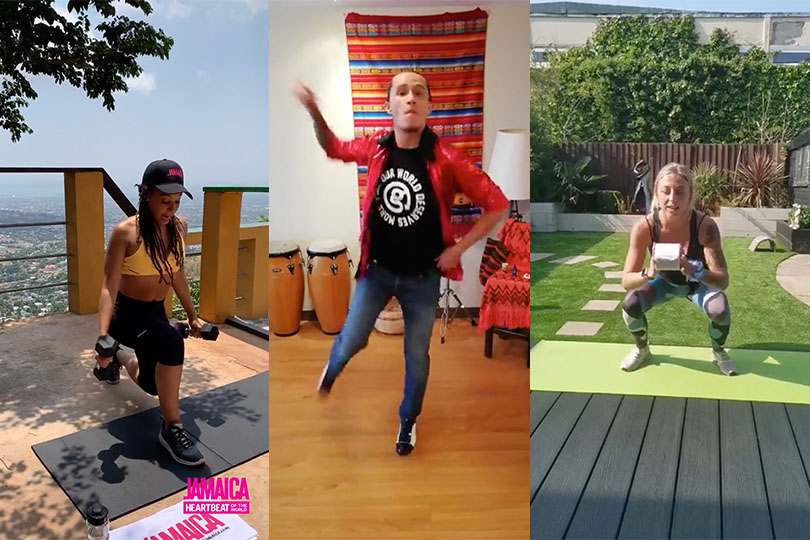 Visit Jamaica, G Adventures and Tui are among those offering virtual classes
If there was ever a time to lunge, squat and stretch your way into a virtual fitness class, this is it. We round up some of the best free sessions hosted by travel companies
It's six weeks into the government-ordered coronavirus lockdown and there has never been a time when virtual fitness classes have been more popular. Joe Wicks, otherwise known as The Body Coach, will emerge from the pandemic an institution for his daily live streams and there are more free classes online than there have ever been before.
The travel industry, though one of the most hard-hit in this crisis, has jumped on this trend. Countless companies are offering free virtual fitness classes filmed everywhere from the sandy beaches of the Maldives to the verdant mountains of Saint Lucia, all designed to keep both minds and bodies healthy during the crisis.
Ranging from hiit (high intensity interval training) and resistance workouts to salsa and stretching, there's a class to suit all levels of fitness and most need little or no equipment. Here we round up some sessions to get you started.
To continue reading...
Please log in below or join now for access.