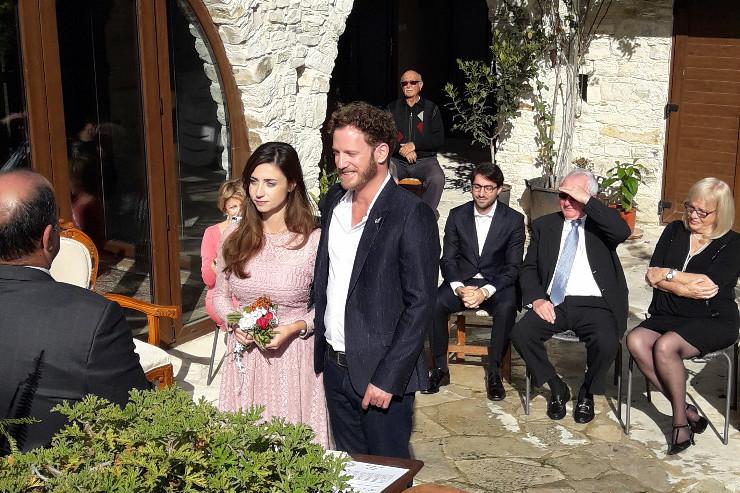 Our House Wedding - Cyprus
Whether they're wanting a glitzy affair at a five-star hotel or a more authentic celebration at a winery or tavern, clients looking to wed in Cyprus have plenty of choice.
A recent fam trip with Cyprus Tourist Organisation saw five agents experience romance product in Paphos, Limassol, Larnaca and Ayia Napa – meeting friendly locals and sampling genuine cuisine and culture. Here they give tips on selling to prospective brides and grooms from their first-hand experiences.
Hot hotels
Despite only becoming an agent in October 2018, Jenni Isherwood, a personal travel consultant at Hays Travel, says the fam helped bring her up to speed on Cyprus's romance product.
"I really want to start selling more weddings and honeymoon packages, so seeing what was available in Cyprus was great. Since returning from the trip, I've had a few bookings and a few wedding enquiries too."
Although she was surprised by the range of hotels available, Isherwood says it was the Nissi Beach hotel in Ayia Napa that stood out.
"The property had a lovely tropical feel with beautiful blue waters and white sand. There were so many venue choices, and clients can customise their big day any way they want."
Janine Porter, a Co-operative personal travel adviser, agrees, highlighting the hotel's outdoor spaces as stand-out locations.
"Nissi Beach would work well for larger groups. It offers a selection of areas such as the Rondavel Beach Bar – a lovely octagonal-shaped marquee reserved for wedding parties of 25 to 150 people," she says.
Other venues include the 500-capacity Taverna Nissi, 80-guest Thalassa Terrace and the Athena Ballroom, which can accommodate up to 250 people. The property also offers the services of a wedding planner, who will guide agents through all the options available to clients, such as menu choices, music and wedding etiquette.
Porter was also impressed by the Elysium Hotel in Paphos. "I thought it was stunning. I loved the fairy- tale-style wedding venue and the accommodation. The staff were so friendly and helpful too," she says.
For Emma Taylor, also a personal travel adviser at Co-operative Travel, it was the Almyra Hotel in Paphos that stuck in her mind. "I loved the beachfront bungalows – they would be perfect for newlyweds. The hotel had fantastic service and friendly staff, and the views of the sunset were perfect," she says.