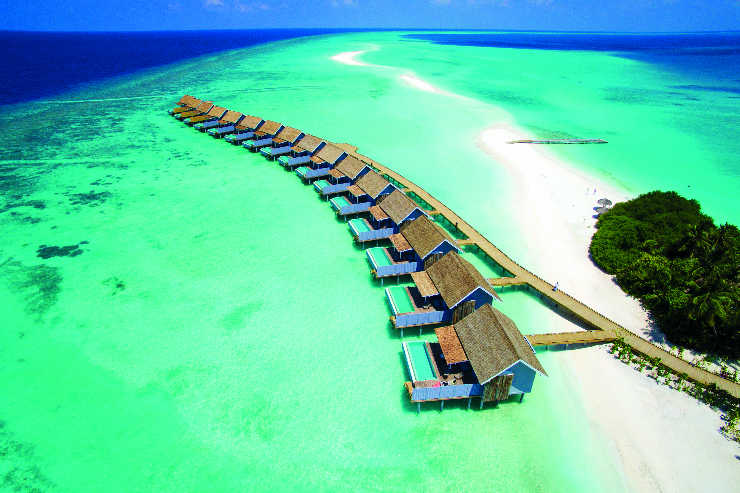 Kuramathi Island Resort Ve56A_MV0_AerialViewxxxxx_001004.jpg
An idyllic bungalow on stilts that lets you drift off to sleep with the stars twinkling in front of you and the sound of the sea lapping underneath? Check.
A desert island with no motor vehicles, save 10mph humming golf buggies, that you can walk from end to end while enjoying a coffee or a pina colada? Check.
Enough restaurants to ensure you can eat in a different venue, enjoying a different cuisine, virtually every night on a 10-night stay? Check.
And your holiday companion? Well, that's just about the only thing that Kuramathi can't arrange. But your customers should really have taken care of that themselves long before they arrive on this desert island, one of the Maldives' leading destinations for honeymoons and vow renewals, sold exclusively by Kuoni in the UK.
Anyone travelling to the Maldives for the first time for their honeymoon will expect the classic desert island experience – as do my wife, Stephanie, and I. And Kuramathi certainly doesn't disappoint.