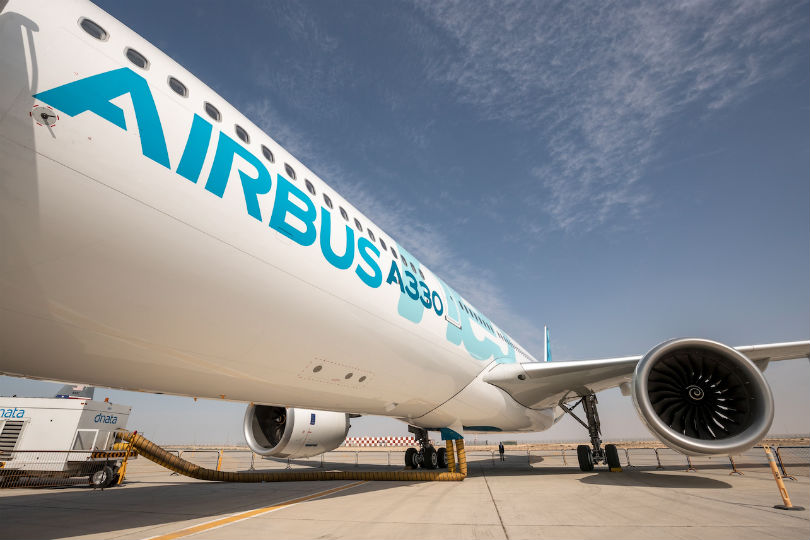 Airbus wants to halve emissions from its aircraft by 2050 (Credit: Airbus / N Hopwood)
Airbus is assessing plans for a 100-seat "decarbonised" aircraft, and could debut commercial hybrid aircraft in the 2030s.
Chief commercial officer Christian Scherer set out the manufacturer's ambitions during a financial call on Wednesday (18 December).

His comments came as Airbus unveiled its E-Fan X hybrid aircraft, building on its 2015 wholly battery-powered E-Fan 1.0.

Airbus says the breakthrough marks a "giant leap forward" for zero-emission flight. It hopes to fly the E-Fan X, which is co-developed with Rolls Royce, in 2021.