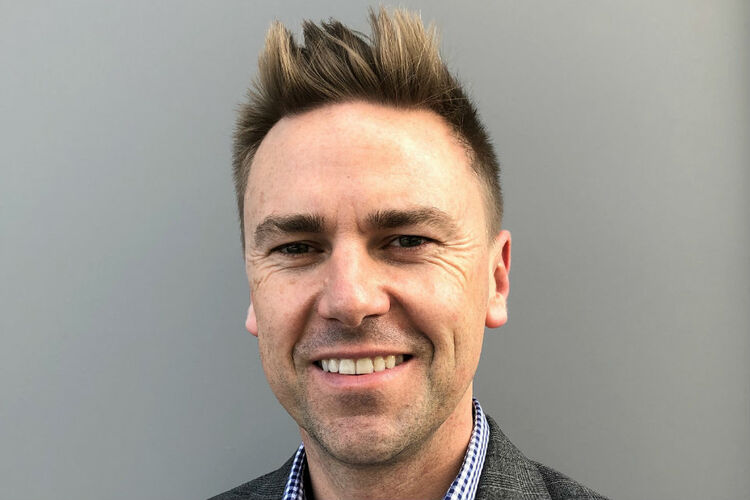 Martin MacKinnon Royal Caribbean 2.jpg
This time a year ago Martin MacKinnon was head of sales, Tesco and Ireland for Kimberley Clark (the company of Andrex, Kleenex and Huggies fame), and had never even thought about cruising.
"I had the same perceptions a lot of people have," Royal Caribbean's new head of sales muses. "I thought it would be a bit traditional and a bit stuffy. My friends thought the same. The other week I went on Spectrum of the Seas and sent them some photos. They couldn't believe I was on a ship!"
It's this fresh perspective – and ambition to target those with misperceptions about cruise – that MacKinnon says he is most excited about tackling in his new role. He might have only been with the line four weeks, and only visited two ships (he enjoyed a visit onboard sister line ship Celebrity Edge last week), but MacKinnon has unashamedly bold ambitions.
"The growth opportunity is just huge. Having seen this amazing product for the first time, it just confirmed this for me."
He sees the line's travel partners as pivotal to this growth. "I'm keen to meet as many travel partners as I can in the next few months and understand how we can help them."
Utilising data
The Clia Conference last week was the perfect opportunity for this, while MacKinnon says he is also keen to join various members of the 30-strong sales team on the road. "I want to understand how we can help front line agents in selling cruise".
Key to this, MacKinnon says, is ramping up the line's training, increasing bespoke webinars for agents and creating more weekly vodcasts, which are available on Royal's regional trade Facebook pages.
"We've got great educational tools… we're doing lots more longer remote webinars and more three-minute clips – nuggets of information that agents can access and watch quickly."
MacKinnon explains the line is also keen to think more cleverly about its marketing and how it helps its agent partners.
"I want to focus on how we can make our marketing really compelling and simple for the trade and those on the front line."
In short, using data collected by Royal about its customers to more effectively target existing clients and would-be cruisers though the line's newly created insights team.
"We have a lot of great data about our holidaymakers. We have an insights director and new team who are looking at what insights we can use to sell holidays.
"When we're speaking to a travel partner we can look at the demographic of their consumers and suggest which products might work well."
MacKinnon says it will also enable Royal to respond to agents who want to focus on particular destinations with advice on the best marketing and products to sell.
"It's about using more intelligent insight to maximise agents' sales, and to help them in selling the right products to the right person."