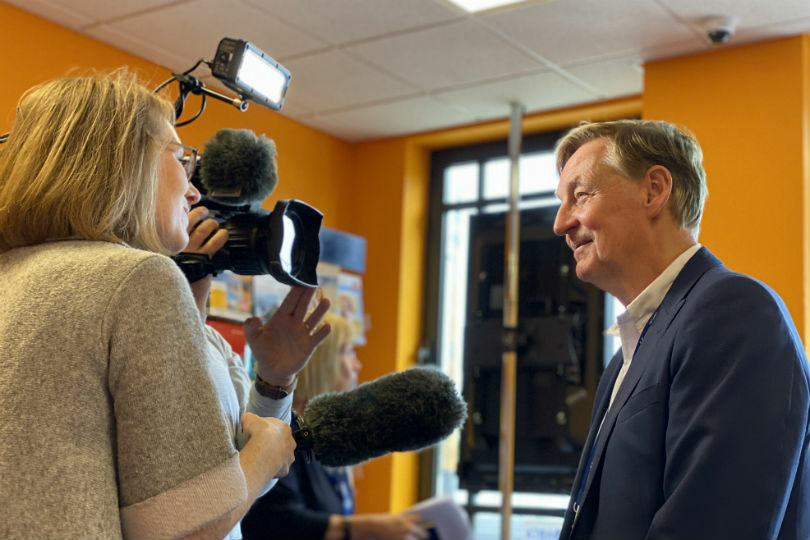 John Hays said there had been 'a huge will to see high street shops survive'
The Sunderland-based company said on Friday morning (11 October) it had opened more than 20 shops in the last few hours and "more will open in the coming days".


Former Cook agencies have so far reopened as Hays Travel outlets in Northumberland, Teesside, Tyne and Wear, Darlington, Yorkshire, Northern Ireland and Wales.

Owners John and Irene Hays, who also appeared on Good Morning Britain on Friday (11 October), said in a statement: "We are really humbled at the fantastic response there has been from our wonderful staff, our customers, suppliers, friends and many complete strangers who believe in what we're doing.

"There's a huge will to see our high street shops thrive and we're determined that we will be doing our bit for the travel industry with the help of everyone in the now extended Hays family.

"We'd like to thank everyone who has helped make this happen – we know the hard work is just beginning for our brilliant teams."

Hays' priority has been to get as many former Cook stores open as possible by recruiting the shop's previous staff.

"There are 1,210 people on the books now with more offers and contracts going out by the hour," the company added in an update.

Hays struck a deal with the Official Receiver and KPMG special managers to buy all of Cook's retail estate earlier this week.