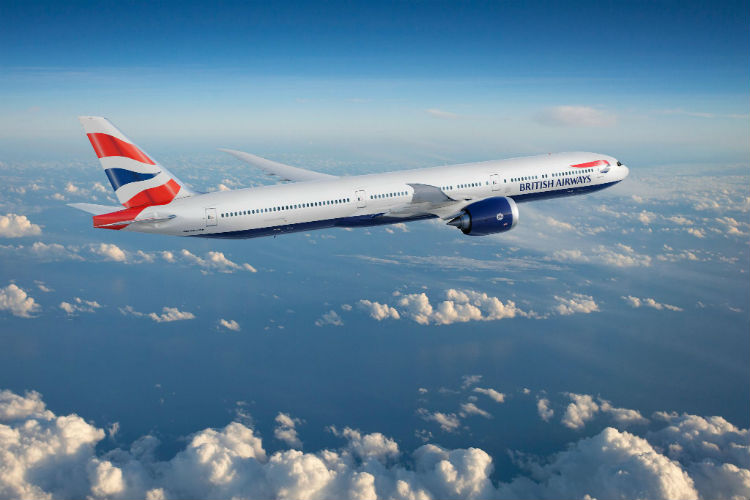 Boeing 777 British Airways.jpg
The Boeing 777-9 aircraft will replace BA's 14 Boeing 747-400s and four Boeing 777-200s.

Each aircraft will be fitted with 325 seats and will feature four cabins.

BA will take delivery of the new aircraft between 2022 and 2025.

IAH has confirmed the order has an option for up to 24 additional aircraft.

The new Boeings will be powered by General Electric GE9X engines.

Willie Walsh, IAG chief executive, said: "The new B777-9 is the world's most fuel efficient long-haul aircraft and will bring many benefits to British Airways' fleet.

"It's the ideal replacement for the Boeing 747 and its size and range will be an excellent fit for the airline's existing network.

"This aircraft will provide further cost efficiencies and environmental benefits with fuel cost per seat improvements of 30% compared with the Boeing 747. It also provides an enhanced passenger experience."

BA's long-haul fleet currently stands at 135 aircraft.

Each 777-9 has a list price of approximately $442.2 million (£330 million), pricing the total order at just shy of $8 billion (£6 billion).

IAG, however, says it has negotiated a "substantial discount" on the list price.