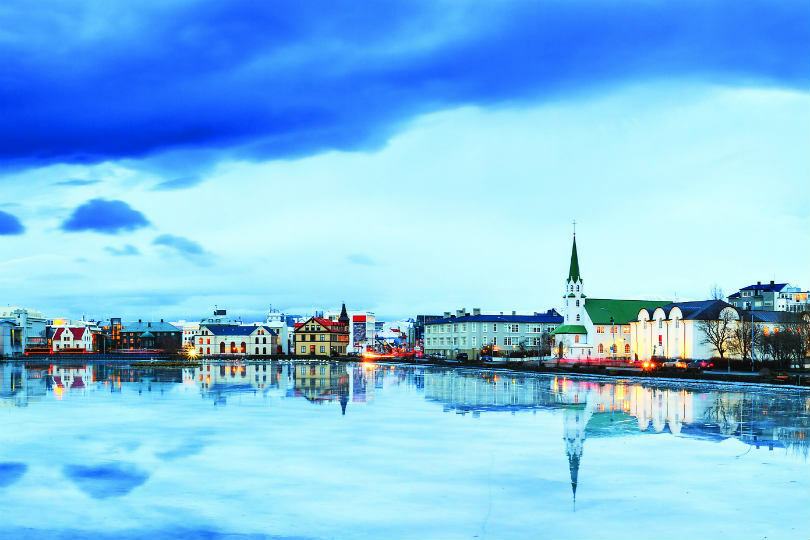 Iceland is reopening to visitors
The island will offer the test on arrival to all UK visitors as an alternative to a mandatory 14-day quarantine. It said up to 2,000 tests could be conducted in one day – roughly equivalent to about a dozen arriving aircraft. Children born in 2005 or later will be exempt.
Those who test negative will not be required to quarantine. Tests will be free until 1 July, from which date the fee will apply.
Passengers are required to fill out a pre-registration form before departure, which requires personal details and contact information, flight information, travel dates and address during their stay.
Travellers are also encouraged to download and use the Covid-19 app that stores geolocation on the user's device. Iceland said data would not be shared with authorities except if the user permits to help with contact tracing in cases of infection.
Sigriour Dogg Guomundsdottir, head of Visit Iceland, said: "Tourism represents approximately 35% of our foreign currency revenue and 15% of our jobs, so it is a hugely important industry for us.
"We are excited to offer a way for international visitors to enjoy visiting the country again, and with our current situation we believe Iceland can offer a reprieve from the difficult situation of the last few months.
"Our decisions will continue to be based on science, the best available evidence and our aim to minimise the risk of new outbreaks, while welcoming those who are willing to enjoy travelling responsibly.
"The choice of a Covid-19 test or two-week quarantine on arrival is in line with the chief epidemiologist's recommendations to ensure the success achieved managing the virus in Iceland is not jeopardised."