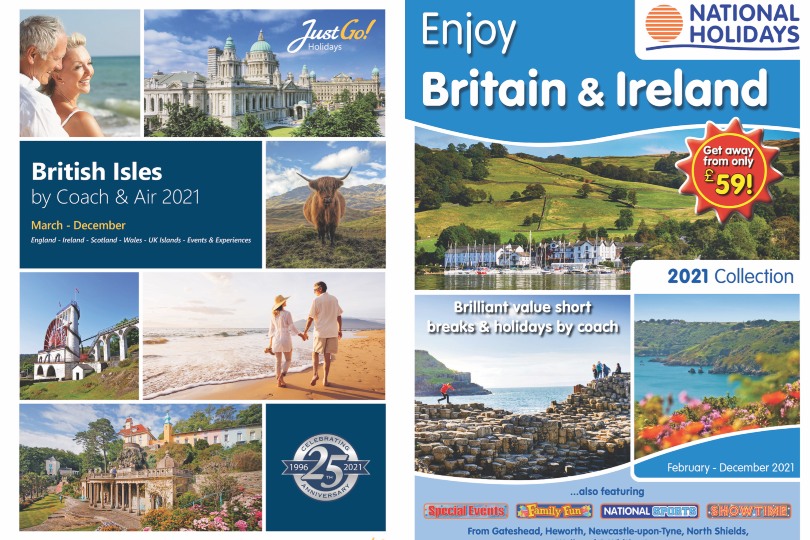 JG Travel Group says its 2021 collection is its largest ever
The collection, which also celebrates Just Go!'s 25th anniversary, is the largest in the group's history.

Additions include Blackpool Bright Lights & Cruising Lake Windermere and Limestone Mines, Canal Cruise & Steam Special, as well as Scottish island, tribute act and showtime breaks, as well as various other events.

Agents can offer clients £10pp deposits on any National Holidays booking made before 31 January, and £20 per couple discounts on Just Go! bookings by the same date.

JG has created a special 25th anniversary logo for Just Go!'s 25h anniversary brochure; the operator, which gives the group its name, was set up in 1996 and has expanded to include the Just Go! brand as well as National Holidays, Omega Breaks, Albion Journeys and Cruise Connections.