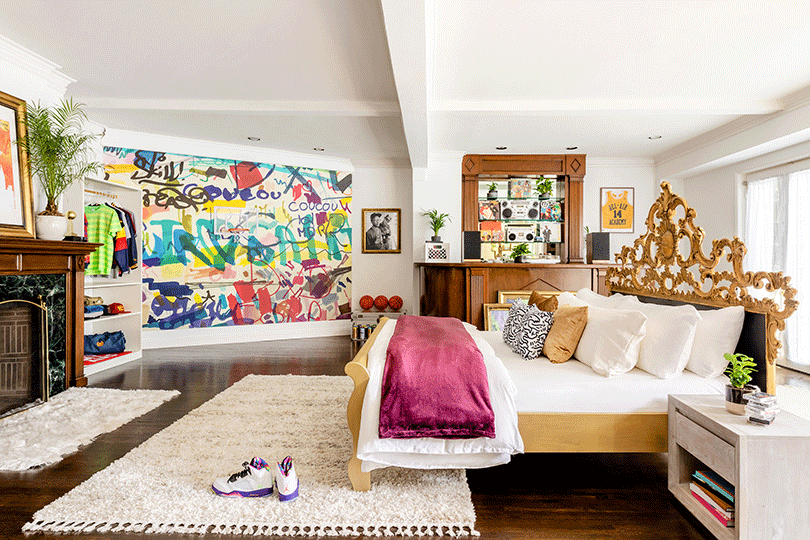 The Fresh Prince bedroom at the mansion
Ahhh, if only we could travel to the US right now, or actually lived in LA…
For those who can take advantage of it, Airbnb is offering up the chance to stay in the famed mansion that Will Smith and co resided at during the hit TV show The Fresh Prince of Bel-Air.
It's now been 30 years since Smith rolled up the driveway to the huge white mansion, said to his cabbie "yo homes smell ya later" and knocked on the door of this iconic LA crib for the first time.
Now as a way of reflecting back on the TV programme that give him his major start as an actor, he is working with Airbnb and the house's owner to rent out "Will's wing".
These days, the house is packed with "bold graffiti art, timeless family portraits" and high-end style, and the home rental firm is offering local LA residents the chance to try and grab one of the one-night stays for just $30.