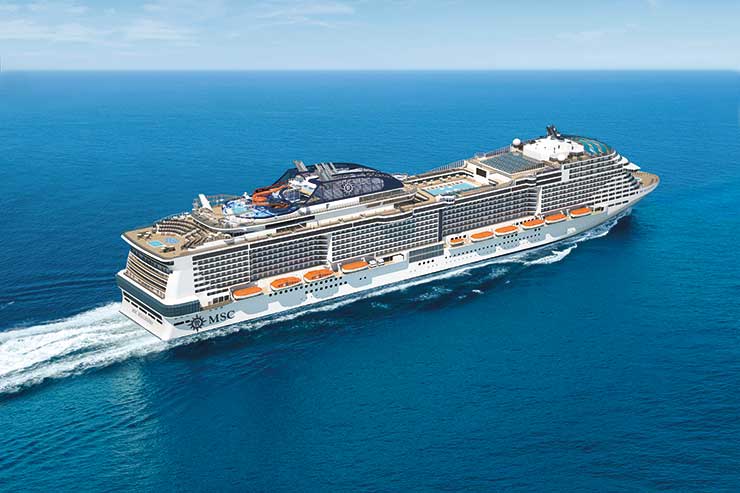 MSC Bellissima will spend her inaugural season in the Mediterranean
Speaking to TTG onboard new ship MSC Bellissima, UK and Ireland managing director Antonio Paradiso said he was already ahead of schedule in terms of the line's UK and Ireland growth and he was now looking at ways to grow the market further, and in new directions.
"This week will mark my third year in this role," he said.
"At the time, I made some bold statements about our growth and I have kept those promises.
"I think we must be the fastest growing cruise line in the UK right now and so I am planning on introducing three new sales positions so we can continue growing."
The new roles follow the three sales appointments announced last month, which came after the line experienced 50% growth in the UK and Ireland in 2018.
Unlike these appointments though, Paradiso said the additional roles would not be linked to any geographical area.
"We need to continue to raise awareness among different types of consumers," he said.
"I want to focus on the Mice market for instance. Another area I want to look at is partnerships – I want to keep engaging with big brands and doing joint activities to open up new markets.
"My main priority is to change the perception of cruise and to break through the barriers surrounding cruise," he added.
"Our partnership with Chelsea is a good example of that – we were the first cruise line to partner with a football club. There is huge potential to create new and fresh content to make people think about cruise."
Paradiso was also quick to praise the UK and Ireland trade for the line's success.
"The support we've had from agents has been amazing," he said. "I've honestly been overwhelmed by the love from them."
Around 3,000 UK and Irish travel agents will visit Bellissima this weekend (March 1-2) while Paradiso said a further 5-6 fams would be held onboard the vessel by the end of the year.