Jet2holidays' 'pop-up' agencies make high street debut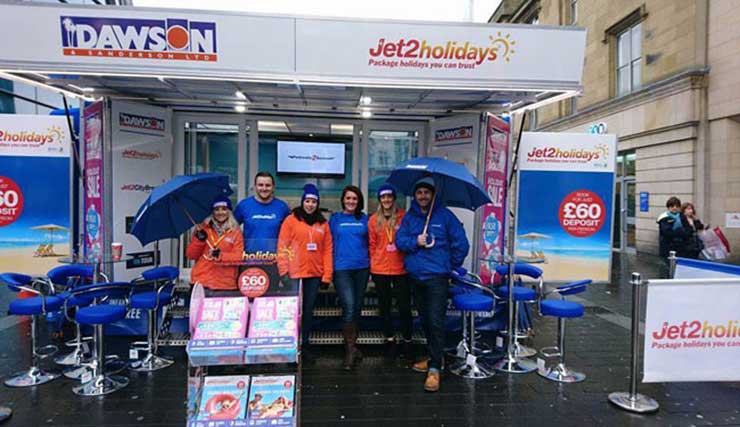 The initiative, which sees the package holiday specialist provide dual-branded trailers for partner agents to sell its product from, launched in Northumberland Street in Newcastle last weekend.
The tour operator's first agency partner was North-east miniple Dawson & Sanderson.
Helen Parry, Jet2holidays' regional sales manager for trade, said: "The pop-up partner store looked fantastic and was a phenomenal success. To be able to physically position ourselves in the middle of the main high street in Newcastle on a busy Saturday afternoon meant we could put both Jet2holidays and Dawson & Sanderson in front of thousands of customers.
"The store was busy throughout the day, and the feedback was superb, beating all of our expectations."
The mobile store will now head to Cinderford in Gloucestershire, where it will be joint-branded with Midcounties Co-operative Travel.
Agents can contact trade.jet2holidays.com to inquire about using the pop-up partner store.