Hawaii delegation in push for direct UK flight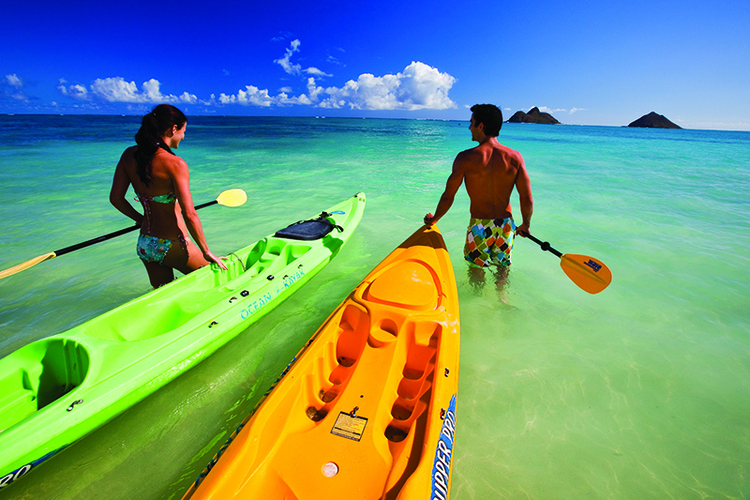 Sharelines
---
Baldemor: "Europe is the largest outbound market and a tremendous opportunity. It is up to us to build on that"
---
Hawaii Tourism Authority chief operating officer Randy Baldemor was accompanied last week on the two-day visit by aviation consultant Ailevon Pacific managing director Brad DiFiore. The focus of the trip was to continue pushing for a direct flight from the UK to the destination to take advantage of its growing popularity with Brits, 50,000 of whom visited the country in 2015.

This was the largest single market of the 143,000 Europeans who visited the Pacific islands in the same year.

Baldemor said: "Europe is the largest outbound market and a tremendous opportunity. It is up to us to build on that opportunity.

"We think now is the right time as we've been fortunate to have four record years in terms of visitor numbers."

DiFiore said: "We have 120 to 140 visitors a day to Hawaii [from the UK] and all are transferring at least one other gateway to get there.

"It is a very long and arduous trip and we would like nothing more than to make it easier for travellers."

He added that direct flying time from the UK to Hawaii would be 14 and a half hours, within the capacity of the Boeing 787 Dreamliner and the Airbus A350.

"On any long-haul flight there's got to be concerns about the impact of fuel capacity, but that's where technology comes back into place," DiFiore added.

Baldemor added that the destination was happy to talk to any airline to set up the service, whether it was scheduled, charter or low-cost, and negotiations come as Hawaii increasingly works with the UK trade.

The Hawaii Challenge Trade game is being run in conjunction with TTG, which involves training with the chance to win a dream holiday there.

Meanwhile, an online training programme will launch in the last quarter of 2016, coinciding with a fam trip to Hawaii in November.