Small islands in focus: What's the big idea?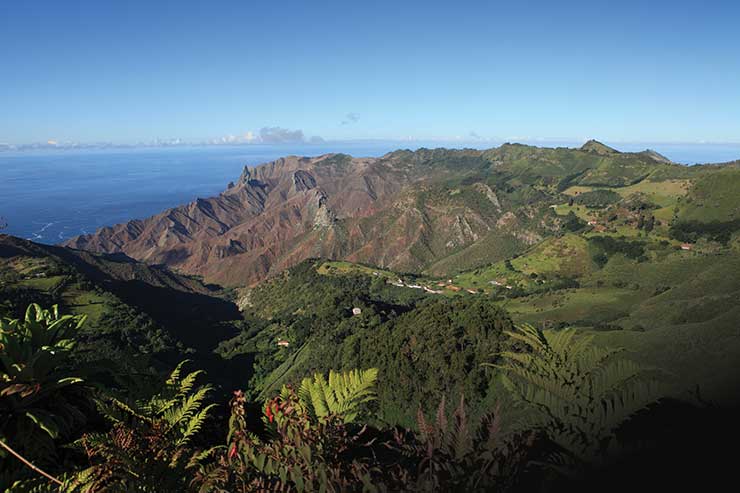 Sharelines
---
Although small in size, some islands need to think big when developing their airports to attract tourism
---
It was all meant to be so easy.

In May this year, the £250 million Saint Helena Airport was due to open and change the lives of its islanders who were accustomed to a five-day, 1,200 mile boat trip to the nearest mainland, southern Africa.

Flights had been booked for the journalists while even the UK's Prince Edward had agreed to open the UK-government funded airport in the British overseas territory.

However, about a month before the event, the airport's opening was indefinitely postponed after a test flight with a Boeing 737 revealed the risk of windshear was too great. It was instead decided that more data would need to be collected before the airport could fully open to commercial flights.

Even though the wait is ongoing, St Helena Tourism director of tourism Christopher Pickard said the island still desperately needs an airport if it is to develop a tourism strategy fit for the 21st century.

"A lot of the people who would travel here are cash rich and time poor," he says. "People are used to making connections but they like to have it all flow through so they can do the travel in a 24-hour period."

Although one route had been set up to the island from London's Luton Airport via the Gambian capital Banjul and operated by Atlantic Star, Pickard said the key service had been a weekly scheduled service operated by Comair and using a 737-800 carrying up to 110 people from Johannesburg.

He believes it is this service the island is missing the most, adding: "We're really not going out to market until we know there aren't going to be any problems.

"The experts are all saying we need more data to look at. I think the first visitation will be to have small planes coming in here carrying 40 or 50 passengers and that will be in the next three months or so. Every plane that lands on the island gives them more data and a plane this week had no problems landing or taking off."

Meanwhile, he has little time for the journalists who criticised the airport's planners for not anticipating the windshear issue earlier.

"The problem is islands by definition don't have a lot of space and finding the right place to build an airport is quite hard," Pickard says.

"We had to fill in several gullies to make it fit; St Helena is so full of big gullies when you go round the island and there is nowhere in the middle of the island you could do it. It is not that flat."
This article first appeared in Routes News
The long game
Jakup Sverri Kass, the CEO of Vagar Airport in the Faroe Islands, agrees that for many islands an airport's location can be heavily hampered by the local geography.

His own runway was originally 1,250m until it was extended to 1,799m in 2011, giving travellers to and from the airport a range of new destinations that had previously been denied to direct flights.

"The airport is in a good place. We are a mountainous island and you don't find many places where there is flat land that is long enough," Kass says.

"Before the runway extension you could pretty much go as far as Copenhagen on a two-hour flight. If you wanted to go south you had to fly somewhere else and it was a very expensive market. The extension opened up routes to Barcelona, Majorca and Crete."

As a result, the airport has seen passenger numbers grow by between 5% and 10% each year in the past five years, culminating in 276,000 people using the airport in 2015.

The airport now offers a twice-daily service to Copenhagen while there are weekly flights to Billund in Denmark, Iceland's Rekjavik and Bergen in Norway. Seasonal flights to Edinburgh in Scotland have also been introduced, as well as the aforementioned Greek and Spanish services.

However, Kass believes there is room for more routes, adding: "The yield is very competitive in markets like the Faroes. Looking at our neighbours in Iceland, there are only 300,000 people there but they have 14-18 airlines and the local ones do well.

"There's a limit to how much competition there can be in a market like ours and we'll see it when we get there."

Elsewhere, Antigua and Barbuda Tourism Authority CEO Colin James explains that the physical limits were not an issue when building VC Bird International Airport.

He adds: "It is a small island and predominantly we have a lot of low-lying land with lots of flat space. It is not a problem like on some of the other islands where you have mountains and very few level areas."
Building experiences
But the reasons for having an airport remain just as strong, especially when you take into account that 75% of the island's GDP is generated through tourism.

This is why a $97 million second terminal was built and opened last year at the airport, giving it a capacity of 2 million and more than double the 850,000 passengers per year the airport is currently handling. However, the majority are in transit with 250,000 actually staying on the island.

While the 3,068m runway is capable of handling an Airbus A380, James believes it was more important when the new terminal was built to focus on a key demographic viewed as vital for the country.

He says: "The airport experience has improved and we have multiple VIP lounges. We have positioned our airport to cater for the type of traffic that predominantly comes into Antigua – the upper end of the market."

He is also conscious many customers want to swiftly navigate the airport which explains why the new terminal has 46 check-in counters, 15 self-check-in kiosks and five baggage carousels.

He adds: "The ability to get to Antigua and Barbuda in the same day is critical for us to attract the type of traveller we need. We're very well served and have got connecting services out of Toronto, Montreal, New York and New Jersey."

A move he admits is helped not just by the work done on the new terminal, but the fact that they have a small airport serving a small island.
Future-proofing the Faroe Islands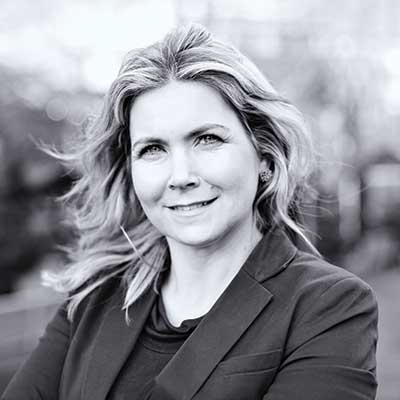 "Everything was about the fishing industry and tourism was a new potential industry for the future."

So says Gudrid Hojgaard, the director of tourism at Visit Faroe Islands, who in 2012 set about convincing the country's politicians that a future without tourism was no future at all.

But in order to succeed she knew she had to overcome an obstacle common all over the world – persuading politicians to put up the funds required.

She says: "When you get money, you get power as well, and you get the best. Because of the higher budgets we were able to do a lot of things: increase marketing, get more tourists; and then make even more investment. It is all part of the positive spiral."

From 2012 onwards Højgaard was able to access extra funding, which was then followed by a 26% increase in accommodation capacity between 2014 and 2015 and was the first for "several years".

Nor has the money been wasted, she argues with an increase in tourist revenue of 43% achieved between 2012 and 2014 when a total of ¤76.9 million was generated.

This growth culminated in between 110,000 and 120,000 tourists visiting the island in 2015, although Højgaard says there is more work to be done to widen the market.

She adds: "More than half of them came by cruise ship. Of the people flying in there were a maximum of 50,000 and they were mainly Scandinavian."

However, with a population of 48,700 Højgaard admits she will have her work cut out for her, adding: "We have a challenge in the fact that the home market is very small and that's a big challenge when it comes to getting new routes for airlines to fly."

But this in itself may be no bad thing. She is conscious that a sudden and large influx of tourists could harm the islands' nascent tourist industry more than benefit it.

"We are still a very small tourist destination," Højgaard says. "When it comes to accommodation, capacity is very small. We're not really geared up to have lots of new routes, so it is a bit like the chicken and the egg.

"Things are going in the right direction; you want things to go fast but that's how it is and we want to develop our tourism sustainably."

In which case the Faroese will undoubtedly be pleased there are plenty more fish in the sea to keep them going until the country's tourism sector is properly up and running.