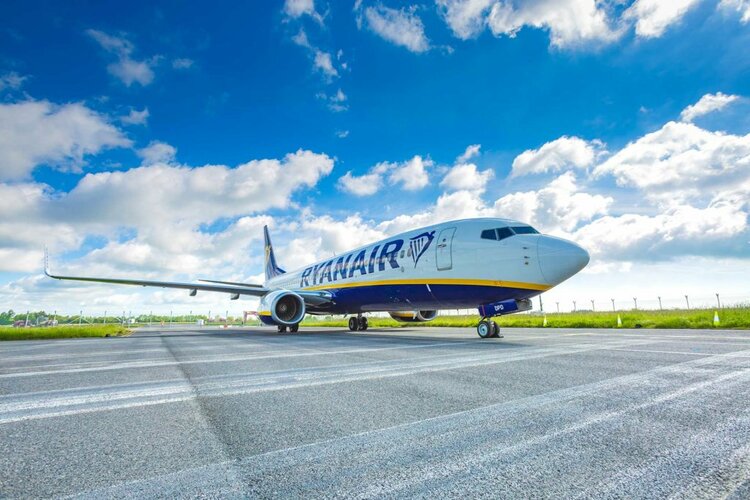 Ryanair hopes to restore 40% of its flight schedule from 1 July
Ryanair has announced plans to restore 40% of its normal flight schedule from 1 July, and will insist passengers and crew undergo pre-flight temperature checks and wear face masks.
The budget carrier said on Tuesday (12 May) it would initially aim to operate a schedule of almost 1,000 daily flights to 90% of its pre-coronavirus route network, subject to government restrictions on internal EU flights being lifted and airports enforcing "effective public health measures".

Operations will resume at most of Ryanair's 80 European bases, with a focus on operating the widest possible range of routes rather than targeting high frequency services on a smaller number.

It has created a new "return to flying video" urging passengers to observe "effective health measures" to limit the spread of coronavirus, which include checking in online, downloading boarding passes to smartphones and travelling with "fewer checked bags".