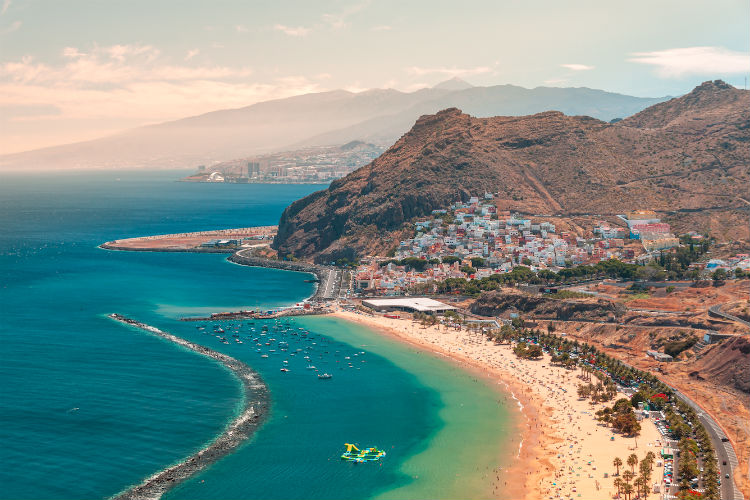 Scottish travellers to Spanish destinations such as Tenerife will still have to quarantine for 14 days on their return
First minister Nicola Sturgeon's government has excluded Spain from the list of 57 countries that will be quarantine-exempt from Friday (10 July) – even though Spain is included in the list of exempt countries in England.
The shock exclusion of Spain has led to Scottish agents being bombarded with calls from customers due to travel to the destination over the next few weeks.
Shona Thorne, owner of Thorne Travel, said omitting Spain from the quarantine-free list could also threaten the resumption of flights between Scotland and Spanish destinations.
"It certainly caused a surprise and we weren't expecting it," she told TTG. "Now I'm unsure if the flights are going to go to Spain – a lot of airlines may think it's not going to be worthwhile.
"All the calls we've had are for clients putting their holiday back because they can't afford to take two weeks off. It's an absolute minefield but we've moved almost all our customers to new dates – mostly to October for the school holidays.
"It's been pretty challenging but we've not had anybody cancel, just move dates. Another plus point is a lot of people have said they will now book with a travel agent."
Thorne also appeared on a radio show on Thursday (9 July) to answer consumer questions with callers asking about swapping dates or the possibility of going to another destination, such as Greece, this summer.
Joanne Dooey, owner of Love to Travel and also president of the Scottish Passengers' Agents Association (SPAA), said most clients going to Spain this summer had moved their bookings to October or into 2021.
"Some customers are still planning to go to Spain and hope the quarantine will have been lifted by the time they get back," she added.
"It's not great timing – we don't understand it and why it's different from England. It's created frustration and absolute confusion for customers.
"Then you have the element of people who have booked to fly from England – they will still have to quarantine when they come back."
The Scottish government is due to review the quarantine exemption list on 20 July, and Dooey called for a regional approach to Spain to be adopted.
"Nicola Sturgeon should look at Spain regionally - so you could first look at the Balearics and Canary islands, and then at the Costas," she added.
"Spain is the number one destination out of Scotland – 60% of passengers from Glasgow are going to Spain. It's massive for all the big agencies here and this is absolutely crucifying us."