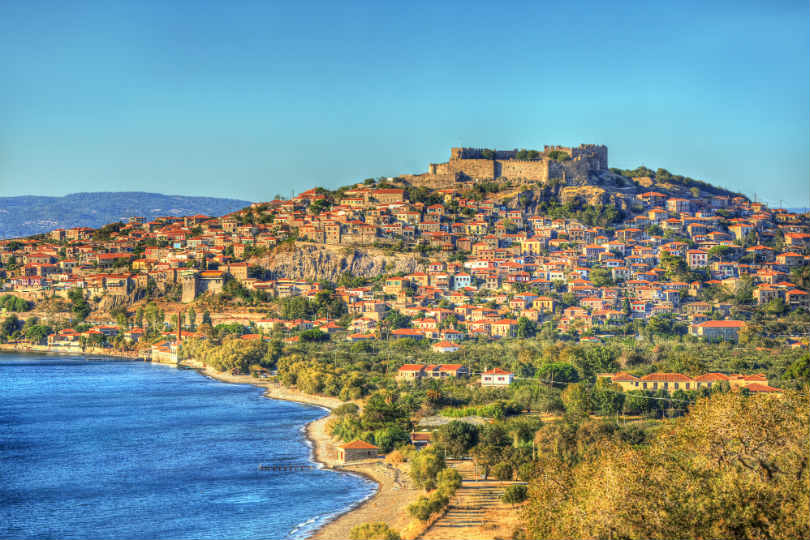 EU holidaymakers are likely to stay within Europe this summer, says the European Commission
The commission's new paper, Tourism and Transport in 2020 and Beyond, includes several technology-based initiatives designed to help open up tourism across the 27 member states for summer 2020.
"Many Europeans are keen to get away and have a break over the summer months but they also want to be sure that they can travel and spend their holidays safely," said the EC.
"European tourism depends on the possibility for Europeans to move freely across the EU."
The EU is looking at a "phased lifting of restrictions" to restore free movement and internal border controls across member states
Tech initiatives include creating a framework to allow mobile contact tracing apps to work across all member states, as well as setting up a dedicated website with interactive map to give tourists the latest Covid-19 travel updates from governments and the travel industry.
"Europeans are likely to choose domestic and European tourism destinations this summer and during the following months," said the EC in the briefing.
"To be sure that they can safely travel and spend their holidays, they will need easy access to real-time information on the situation on borders, travel restrictions, travel advice, public health and safety measures, where to go in case of health issues, and available tourism services."
The commission also vows to support "innovative solutions" such as using AI and robotics to fight the pandemic and "help tourism businesses cope with the new realities", while also providing data protection to consumers.
Robots could be used for disinfecting and cleaning, while AI can help to provide crowd management in tourist resorts.
"AI and robotics can help monitoring physical distancing in line with data protection law or facilitating disinfection, especially in places with regular tourism flows," said the commission.
"These technologies may empower people to take their own effective and more targeted physical distancing measures. These applications are particularly relevant in the phase of lifting containment measures, when the infection risk increases as more and more people get in contact with each other."
The commission also stresses the importance of finding ways to support the travel and tourism industry as it faces "an acute liquidity crisis" due to the pandemic and collapse in bookings.
"Without urgent action and emergency funding to bridge the period until tourism flows can resume, many companies could become bankrupt in the coming weeks or months," it said.
The commission also confirmed vouchers given for cancelled flights and holidays instead of a refund should be financially protected.