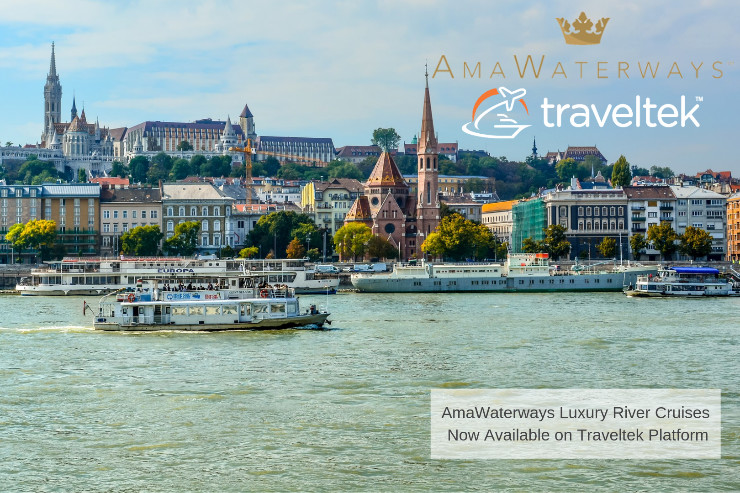 AMAWaterways Luxury River Cruises Now Available on Traveltek Platform.jpeg
Experiences include hiking and biking tours, and itineraries throughout Europe, Africa, Vietnam and Cambodia.
Commenting on the partnership, Jamie Loizou, sales and marketing director at AmaWaterways, said: "We're delighted to be working with Traveltek.
"This relationship enables us to build upon our trade focus by providing even more of our travel partners with our content to support them in promoting and selling AmaWaterways and river cruising."
Cressida Sergeant, chief commercial officer at Traveltek, added: "Here at Traveltek our mission is to connect the industry's largest community of buyers and sellers worldwide, so it makes perfect business sense to partner with such a prestigious cruise operator.
"With river cruising enjoying double-digit growth year-on-year, it's important that our platform is well equipped to deal with the demand.
"Integrating a company that was recognised as TTG's River Cruise Line of the Year 2018 is a strong addition to our growing network.
"We're delighted to be working with AmaWaterways at this very exciting time."