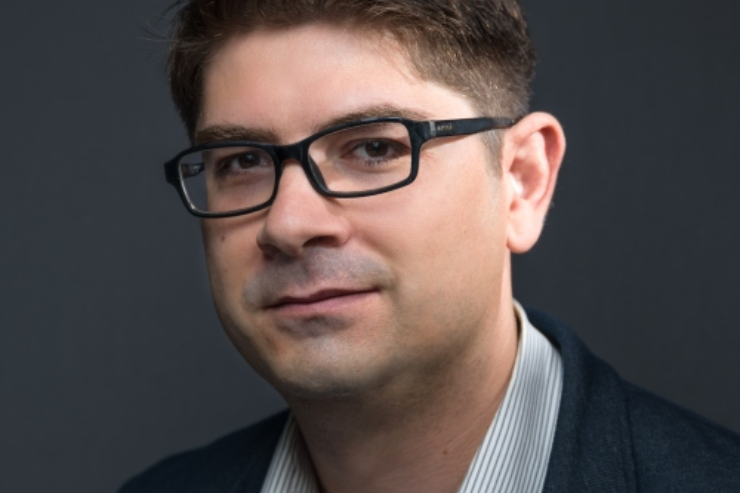 George Dumitru - Color (1).png
Dumitru will speak at this Travel Technology Europe (TTE) this year at the "How SMEs in travel can compete with the big players" session, taking place on February 20 in the Travel Technology Theatre.
We caught up with him ahead of the show to find out what technologies newcomers in the travel industry should be aware of.
What's the biggest change you've seen since you began working in travel tech?
In my 15 years in the industry, the biggest change is that technology has become increasingly important not only for big players but also for small to medium enterprises too.
Traditional retail travel businesses had to evolve and put their offers online and then, as a next step, allow their customer base to check and book directly.
This move online also applies to destination marketing organisations and travel management companies – essentially in today's landscape, technology is a must, no matter how big or small you are as a travel company.
What tips would you give to any new entrants into the industry?
First, study your target market, your competitors, region of interest and then choose a niche to excel in. Do not be afraid to take risks and invest in technology but make sure you do your research. Find the best platform to use based on your criteria and way of working.
Always keep in mind that quality, reliability and speed of response are essential ingredients for a successful business no matter what country, region or niche your business is working in.
Where do you sit on the bespoke vs. off the shelf debate?
It's important to carefully evaluate the need for developing your own software against purchasing standardised systems built for an entire market.


Although building your own will give you flexibility and ownership, you must be prepared to invest big money in order to get the level of features an existing platform has already developed.
So my advice would be, at least for a while, to use a standard platform and then in time if you grow, consider building your own. Also, do not be reticent on changing your way of working on some aspects, to adopt some specific workflows a software platform may suggest.
What are the main challenges that travel tech newbies should be aware of?
New technologies and concepts are appearing all the time, so we need to be prepared.
Artificial Intelligence, for example, is a concept that wbe.travel has begun to implement in some areas of our platform in a way that will completely change the interaction with the system – from the traditional way to a more "human" way using chatbots or voice.
Where are the opportunities?
At the moment, it's the potential for AI and Business Intelligence (BI) tech to open up new ways of providing a state-of-the-art system that will be affordable and very efficient for SMEs.
How are things going to look for travellers in two years' time?
From a technology perspective, I can say mobile, conversational interaction with the booking system, speed in response, easy booking processes and instant payments using phones will become mainstream.
What will visitors learn at your TTE session?
I will discuss the most common challenges SMEs face when choosing an affordable tech platform, while remaining competitive in terms of features.
I'll also look at the risks that should be taken and what shouldn't be taken, how to approach an evaluation process, what to focus on and what to leave aside in order to keep everything efficient and within budget.
To register for free tickets to the event, visit www.traveltechnologyeurope.com.
ENDS