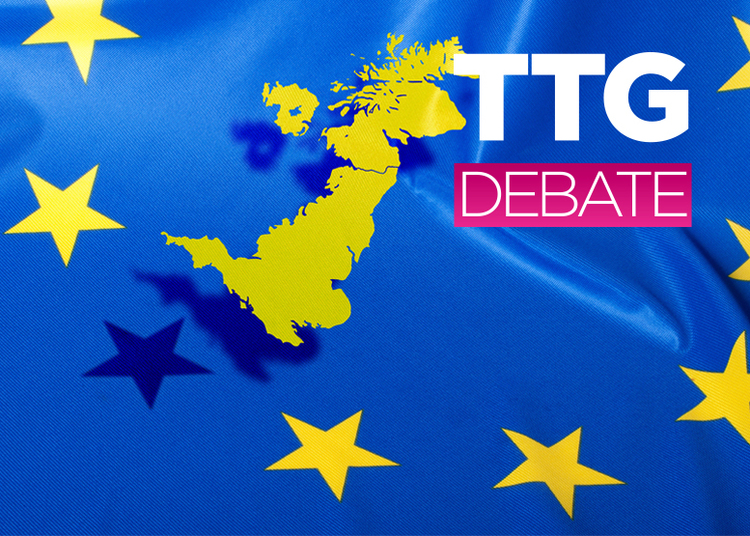 TTG debate brexit UK.jpeg
Brexit – will it be good or bad for the UK, your business and the industry at large if the Britain leaves the European Union? That is the question that TTG wants to help you decide.
We will be hosting a debate on the issue on April 14 sponsored by Vertical Systems, featuring speakers for and against a Brexit.

The debate will examine issues such as supposed hikes in holiday prices, a potential fall in the value of sterling and the possible scrapping of the Package Travel Directive – or whether these are all scaremongering tactics by the Remain side.

On the Remain side will be Andrew Swaffield, chief executive of Monarch Group, Fraser Ellacott, Tui UK's distribution and sales director and Peter Healey, chief executive of the Vertical Group.

Abta's head of public affairs Stephen D'Alfonso will also be joining the panel, offering accurate insight into the factual elements of how a Brexit would impact the UK.

On the Leave side, will be Richard Patient, London chairman of Business for Britain, an association affiliated with the Vote Leave campaign.
When: Thursday April 14
Where: MacIntyre Hudson, New Bridge Street, 30-34 New Bridge Street, London, EC4V 6BJ
Timings: 11.30 – 1.30, with a light lunch included
The event is free to attend, although space is limited.

To confirm your place, please email rsvp@ttgmedia.com