Anantara launches first property in Tunisia
Madeleine Barber recently visited Tunisia to review Anantara Tozeur, the hotel group's first property in the country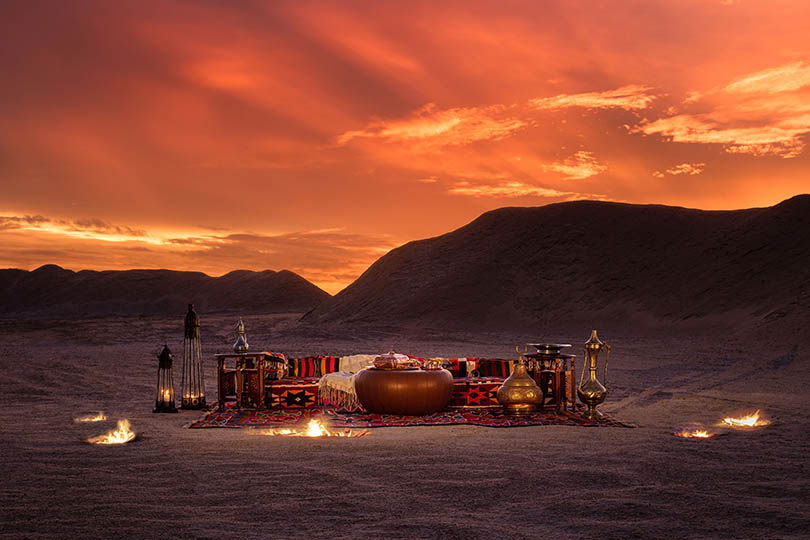 My visit to the first Anantara property in Tunisia was to be unexpectedly and imminently cut short just two nights into my long-looked-forward-to stay, but the staff at Anantara Tozeur Resort wouldn't have me leave without experiencing the resort's exclusive Dining By Design dinner under the starry desert sky.
Smiling staff delivering traditional Arabic dishes to my knee-high table as I settled into sitting cross-legged beneath a lantern-lit Bedouin tent in the Sahara Desert were easily able to distract me from the coronavirus pandemic that was raging across Europe. Reassured that resort managers had found me a seat on one of the last flights leaving Tunisia before the countrywide lockdown, I was able to fully enjoy the national delicacy brick a'l'oeuf, also known as "the Tunisian dumpling", before retiring to my deluxe Sahara-view room.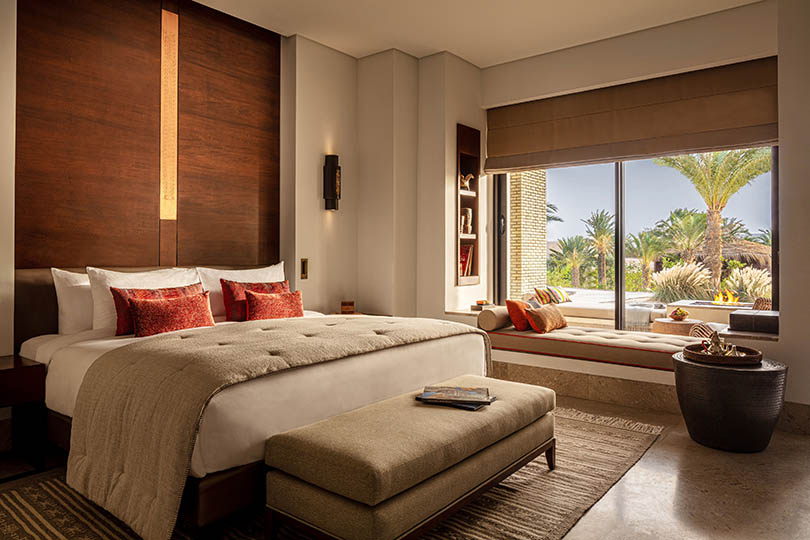 Between the earthy tones of the marble and wood furnishings, a sumptuous king-size bed and a pillow menu giving me the choice between a buckwheat option, to eliminate headaches, back and neck pain, and a contour massage pillow to enhance blood flow and better spine placement, it was impossible not to have a good night's sleep.
Exclusive excursions
Earlier that day, before we received news of Tunisia's impending border closures, I had the opportunity to explore the Berber villages of Chebika, Tamerza and Mides on an excursion arranged by the resort. All three settlements have remained abandoned since 1969 when 26 days of heavy rain washed the majority of their infrastructure away, but in Chebika, some of the traditional houses have been rebuilt. Intrepid – and nimble – travellers can scamper up and over the hilltop here to an oasis waterfall, or hike 2.8 miles from Tamerza to Mides to be rewarded with an astounding view from the summit of Mides Canyon.
Anantara Tozeur also offers plenty for guests who prefer to focus on relaxation, with the Anantara Spa promising everything from massages to an Ottoman hammam. Anantara's Thai roots can be detected here, while other treatments focus on western wellbeing practices.
During my short time at Anantara Tozeur I was also able to taste the hotel group's Asian influence at Mekong, a restaurant championing Thai hospitality and cuisine, which served up an all-bells-and-whistles tasting menu featuring tom yum soup, stir-fried sea bass and dessert of fried banana with honey and ice cream, to name just a few of the courses.
Pandemic update
Anantara Tozeur only opened its doors to guests in January 2020 so the resort has understandably been hit hard by the coronavirus crisis. Forced to close as the global pandemic took hold, it reopened on 4 June, with plans in place to return to operating at full capacity once restrictions are lifted in Europe and flights return.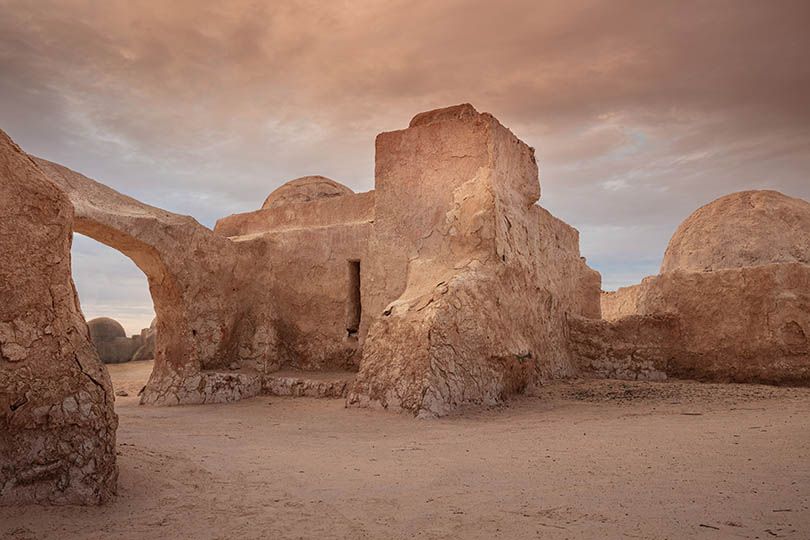 GOOD TO KNOW
There are direct flights available from London to Tunis in 2.5 hours with Tunisair, then the options are a 70-minute Tunisair Express flight (recommended) or a six-hour car transfer.
The newly built Arabian Cultural Village at Anantara Tozeur is now open, featuring a traditional souk and open-air tent housing the Arabian Nights Restaurant.
Guests at Anantara Tozeur can arrange an excursion to the desert site where numerous scenes for the Star Wars series were filmed. Movie buffs may also like to know scenes from The English Patient were filmed around Chebika.
Anantara Tozeur is best suited to customers with a sense of adventure.
In the meantime, Anantara Tozeur is laudably keeping all employees on full pay, offering staff members with expired contracts extra months of employment to support them through the crisis and training its team on the cleaning and hygiene measures required once guests return to the resort.
While all the mandatory precautions are being taken to protect staff and guests from Covid-19, at the time TTG Luxury went to print, Tozeur remained virus-free.
This is one of the many reasons Anantara Tozeur is a wise choice for clients keen to travel as soon as possible after the pandemic. Also working in the new resort's favour is its remote Saharan location beyond the town borders of Tozeur and its spacious public areas that are well suited to the new social distancing of our times.
Plenty of its leisure activities allow for some degree of social distancing to be implemented too, such as a sunrise camel trek, desert dune bashing and a drive out to see the otherworldly Chott El Djerid salt lake on the resort's eastern edge.
Anantara could not have chosen a more picturesque location to make its debut in Tunisia and there's no doubt the resort itself is just as desirable as the destination, so I have full confidence Anantara Tozeur will emerge from the crisis an incredibly popular choice for UK travellers.
How to book it
Rooms at Anantara Tozeur start from $250 per night, including breakfast.
00 216 70 100 800, anantara.com/tozeur