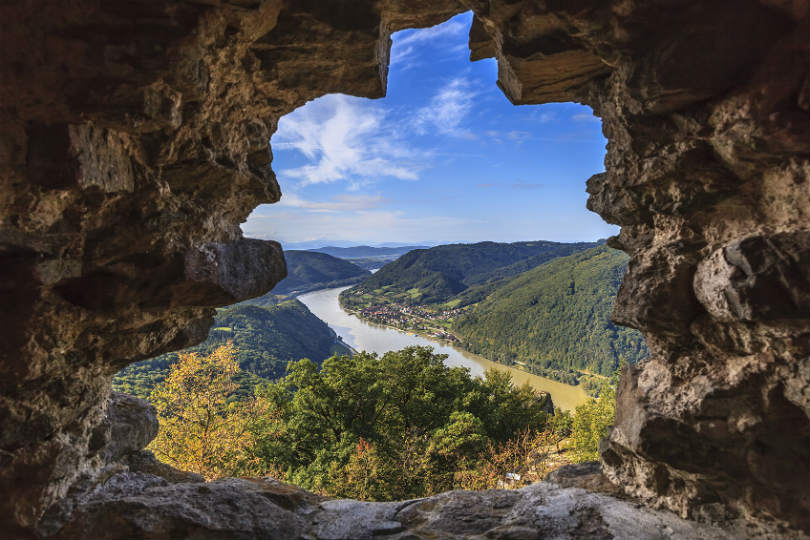 Danube river seen from the Wachau region
I've always regarded river cruising as a I genteel pleasure of lazy days floating past beautiful scenery with relaxed walking tours thrown in at regular stops.

But this Avalon Waterways Active & Discovery Danube sailing delivers the chance to cruise into a more energetic world.
Hiking, canoeing, biking and jogging – the activities don't stop, and neither do I.
Nor do my fellow passengers, who are mainly American and Canadian, with a few Brits and Aussies too.
They seem younger than the usual river cruise crowd, and are definitely fitter.
On tackling my first-ever hiking trip into the forested hills on either side of the Danube, I'm surprised at the speedy pace the group sets as they march up the steep slopes.
But they are an experienced bunch, something that becomes obvious on a 12-mile cycle through the picturesque Wachau Valley, when around 20 of us set off at a tidy lick, with several accomplished speed merchants at the head of the pack.
For clients who want to take it a bit slower, there is lots of scope to hang back at a more measured pace.

Pedalling on empty roads through vast vineyards and coasting along the cycle path that runs along the Danube's banks is so blissful, I feel quite disappointed when our journey comes to an end.

It's given me a fresh take on this section of the Danube, which I've cruised a few times before.