Intrepid's Zina Bencheikh on family adventure holiday trends
Intrepid is seeing strong sales for family adventure holidays for 2021. Zina Bencheikh, managing director for EMEA, discusses trends and the operators' new family Retreats product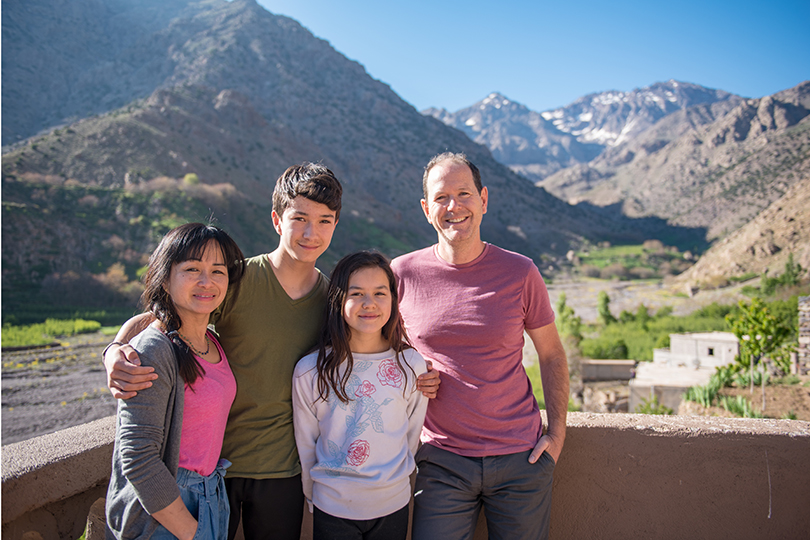 How are your family adventure holidays selling?
Intrepid has seen a strong increase in family adventure holiday bookings – a quarter of our top-selling itineraries have been family-themed tours this year, which is up from 12% last year. UK families are mainly looking to travel overseas, especially to Africa and Asia. Our South Africa Family Safari with Teenagers, Borneo Family Holiday and Vietnam Family Holiday are all popular tours. Our busiest month for family bookings is currently August 2021.

What new family product have you created?
We launched our closer-to-home Retreats in June, then at the end of September we launched four new family Retreats. Two are in the UK, in the Peak District and Cornwall, and two are overseas in Morocco and Turkey. All our Retreats are centrally based, with clients staying in one location for four to five days. It gives families time to embrace slow travel, and they only need to pack once.

What makes your family Retreats unique?
A combination of locally owned, family-run accommodation – either small hotels or homestays, all of which are Comfort level – and activities that allow families to explore the area, such as hikes and walks. There are also activities that allow for family interactions, for example visiting local families, experiencing their daily life and cooking with them. A lot of the accommodation offers the chance for relaxation. For example in Morocco, the accommodation in Ouirgane overlooks the High Atlas mountains with amazing views from the pool.

What is one of your personal highlights?
I'd like to do the Turkey trip to Fethiye with my own family. We know kids love to interact with wildlife when on holiday, and this trip includes a visit to a turtle rescue centre where kids can learn how injured turtles are rehabilitated so they can go back to the sea. It's a real highlight for kids.

How are you ensuring families stay safe while travelling?
All Intrepid trips follow the World Travel and Tourism Council's safety protocols, and we've been awarded its Safe Travels stamp. We've also adapted our tours according to different local regulations, so for example if a destination we visit requires clients to wear masks outside, we make sure we have masks to give out. Clients also have to fill out a pre-screening questionnaire and we don't travel to places that the Foreign Office advises not to.
What ages are your family tours suited to?
The new family Retreats are all suitable for children aged five and up. Outside of our Retreats range, we have some trips for children aged 12 and up such as the South Africa Family Safari with Teenagers.

What about group size?
Like all our trips, the maximum group size is 12, which means family trips are made up of one, two or sometimes three families. We also offer all our trips, including our family tours, on a private or tailor-made basis. Tailor-made and private trips are doing really well at the moment – we've seen a 120% increase in global search traffic to our private groups section of the website over the past six months, and families make up a significant proportion of private group bookings.

What will families want from their holidays post-Covid?
In the past four years we saw a rise in experiential travel. Parents want their children to travel for good, learn about people's cultures and take the experience back home with them. I think experiential travel will become even more important after Covid. Also, people have started realising the impact of travel on the environment. After Covid, people will maybe want to travel less and take once-in-a-lifetime trips.

How are you working with agents to help them sell the new range?
We've worked with agents closely since launching the entire Retreats range. We offer agent discounts to those who want to try the new range and experience the family product, and we also offer virtual training with local staff and family tour leaders.