Sri Lanka's best cultural offerings
Cox & Kings has seen impressive growth in sales to Sri Lanka this year. Product manager Sue Livsey shares her top tips for a cultural break with Andrew Doherty.
It's been a strong year for Sri Lanka sales at Cox & Kings, with the operator seeing a 57% year-on-year increase.
Sue Livsey, product manager for the destination, has visited four times and has the inside track on what to suggest to different types of customers seeking a cultural experience.
For first-time visitors, Livsey recommends clients explore the Cultural Triangle – particularly the ancient cities of Anuradhapura and Polonnaruwa, both of which represented high points in early Sri Lankan civilisation.
"Visiting The Cultural Triangle will cover all the essential sights," she explains. "You have the fantastic caves in Dambulla, the religious ceremonies at the Temple of the Tooth in Kandy and the tea plantations in Nuwara Eliya. The most popular cultural experience, however, would be climbing the steps at the Sigiriya rock fortress near the town of Dambulla."
The 200-metre-high Unesco world heritage site was formed thousands of years ago but used strategically by King Kashyapa, who built a fortress on the top in the fifth century, which clients can still explore today.
Cox & King's Sri Lanka Summer Explorer itinerary, while encompassing many attractions within the Cultural Triangle, also offers immersive experiences with locals.
"Clients have the opportunity to go into a village outside Colombo to experience how the people live, take part in cooking lessons and glean an insight into farming," explains Livsey.
Going solo
She adds that Sri Lanka caters well to solo travellers, especially if they want to explore by rail.
"This is a great way to interact with the locals. I found that they are very generous, passing out food and sweets. It also gives clients the opportunity to the see the landscape from a completely different point of view. Sri Lanka really does have a good network of trains, going right up as far as Jaffna in the north and through scenic tea plantations."
Livsey says that exploring Sri Lanka's ancient ruins by bicycle is a good option for solo travellers too, pointing to a guided tour of Anuradhapura as a highlight.
"I did this on a solo visit and I thought it was great. My guide took me between the different monuments and filled me in on the history in an interactive and interesting way."
Deeper immersion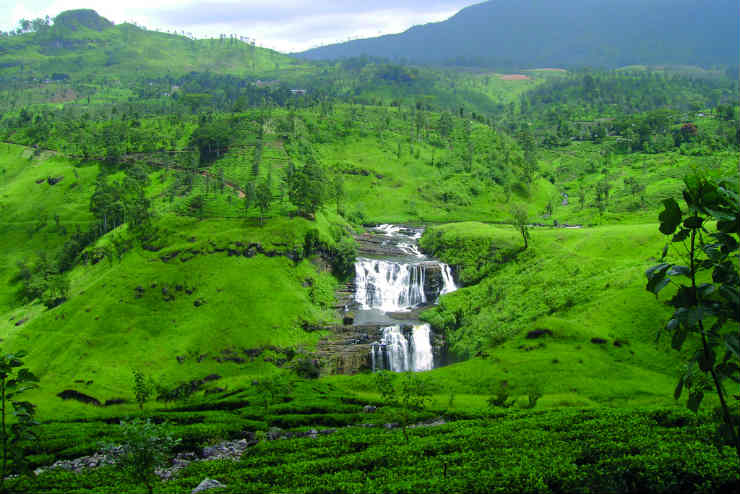 Clients who want to escape the crowds should look to the Mulkirigala cave complex near Hambantota on the south coast.
"This is a great alternative to Dambulla, especially if you are staying in Yala and going further west towards Galle. The beautiful caves are covered in intricate paintings and filled with Buddha statues. You can just sit on the side of a rock and look out over the surrounding landscape, which is full of really lush undergrowth and tropical vegetation. It's gorgeous and probably my favourite Sri Lankan experience."
Livsey says there are plenty of attractions nearby too, removing the need to travel to regions further afield.
"If they don't want to go up to Nuwara Eliya to see the tea plantations they can visit the Virgin White Tea Plantations near Galle instead, which is much more accessible for clients staying in the south. You've also got famous Sri Lankan architect Geoffrey Bawa's former house nearby, which is open to visitors."

While experiencing cultural attractions can be both fun and educational, clients must be mindful of how they behave in certain places.
"It's all about being respectful," explains Livsey. "If they are witnessing the evening or 11 am Buddha ceremony at the Temple of the Tooth, advise them to think about the way they dress. I always tend to cover my arms and legs. Also they shouldn't talk too loudly because it's a place of worship.
"Remind clients to be respectful to the people around them too. They'll find that the locals are as interested in them as they are in the locals. Suggest that if locals stop and ask for a photograph, they have it taken with them. The power they have as travellers to make someone's day just by smiling or by interacting with people is immense. Advise them to be open to new experiences."
Book it: Cox & Kings has the Sri Lanka Summer Explorer tour from £1,695pp with flights, guided sightseeing and entrance fees included.