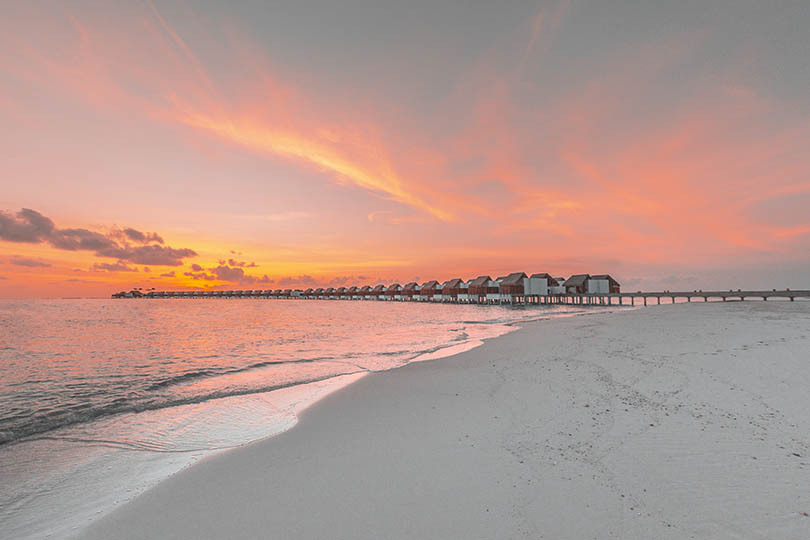 The Maldives are a favourite luxury getaway
A survey of more than 1,000 travel planners and agencies worldwide by organisers of International Luxury Travel Market found 51% of UK advisors said the premium market would return in a year and 40% within two years.
ILTM also found two-thirds of UK agents had received bookings during lockdown. Among the survey's respondents, 50 were from the UK.
Of these, only 10% had taken bookings for domestic trips, with the bulk of sales - 39% - to named destinations in Europe, with France, Italy and Greece the top three.
The Maldives ranked number one long-haul destination, while 24% of bookings were to the Asia/Pacific region.

Favoured travel types were beach escapes (21%), private villas (13%) and family travel (9%). Notably, 25% are now more interested in luxury train travel.
Melissa Rotson of Colletts Travel said: "The crisis has highlighted the importance of booking through accredited independent agents, both for financial security and also because we can remove a lot of the stress in cancelling and rebooking process.
"There seems to be a tendency towards familiar resorts and destinations with clients wanting to stay within their comfort zone.

"Clients generally seem confident that the high-end resorts and destinations will be complying to new health and safety regulations, so this has not been an issue for new enquiries.
"I've also noticed a decline in multi-generational travel and the fact that my younger clientele (under 50) are happy to travel in 2020 whereas my older clients are more likely to be booking for 2021."
ILTM takes place in Cannes again this year, from 7-10 December.
Alison Gilmore, ILTM portfolio director said: "These first trips will be closer to home as families start to come together again, and the research also showed a preference for private villas too.
"Shorter trips were also preferred, meaning there could be more of them as the opportunity to'catch up' occurs. The use of private jets is also high up on preferences so that their trips can be taken at short notice and allows for group travel to be within their own family and friends."