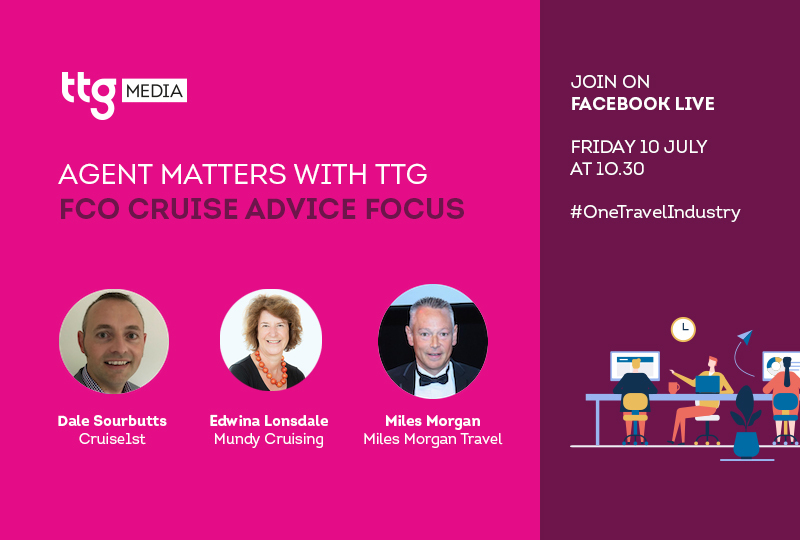 What impact could the sudden decision have on the recovery of the cruise sector?
Edwina Lonsdale, managing director of Mundy Cruising; Miles Morgan, founder of Miles Morgan Travel; and Dale Sourbutts, managing director at Cruise1st, will all be taking part.
During the session, hosted by TTG senior reporter, Tom Parry, the panel will give their reactions to the advice change, discuss how the move was viewed by customers and consider how the cruise sector's recovery will look as a result.
The discussion will be streamed on TTG's Facebook page. Click to say you're "going" or "interested" on the Event page on Facebook in order to get a reminder to tune in later this morning.