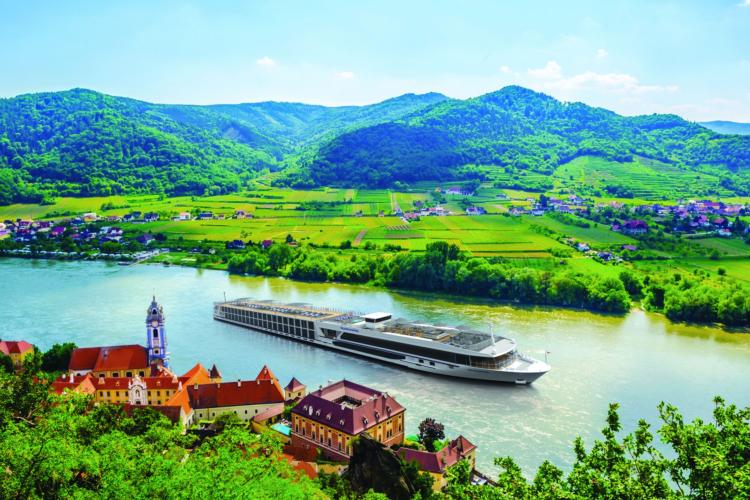 APT Travelmarvel river ship.jpg
The 182-passenger Travelmarvel Contemporary Class river ship, operated by APT sister brand Travelmarvel, will be launched in April 2020, with the ship sailing APT's Essential European Gems route from Budapest to Amsterdam.
It will be joined by two other as-yet-unnamed vessels in 2021.
APT said the ship would offer "more places to dine, stylish relaxation areas and light-filled cabins".
Among the dining options onboard will be a new pub-style venue, McGeary's Bar, named after company founders the McGeary family. Also new onboard is the Garden Terrace & Bar located on the ship's top deck.
Debra Fox, chief commercial officer, APT Travel Group, said the operator had grown its European river cruise business year-on-year from the UK in 2018, with the European Gems itinerary continuing to be its most popular sailing.
"We've already seen a strong start to the 2019, with sales up by double digits to European river cruise destinations," Fox said.
APT Essential River Cruise bookings include flights, accommodation, meals and Insider Experiences.
Paul Melinis, managing director of APT UK and Europe, said the options available on the ship offered "a unique selling point for agents", adding: "Here, agents can focus on the flexibility on offer. Whether it comes to dining or unwinding, each area offers something special."