Cook plans Cuba evacuation as Caribbean airports reopen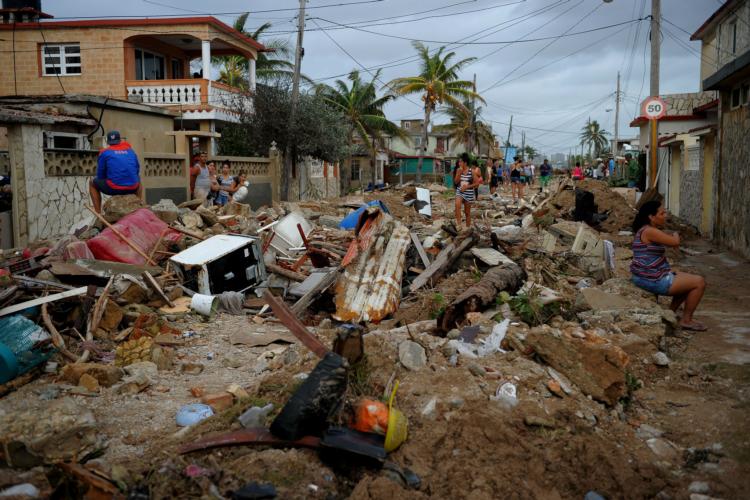 The operator moved 1,930 clients from Cayo Coco, Cayo Guillermo and Cayo Santa Maria to Varadero late last week, opting to keep them in Cuba rather than return them to the UK. The decision was criticised by some of its clients, with at least one telling the BBC's Today programme that Britons were the only nationality left behind.
Thomas Cook said it was assessing the damage in Varadero, where the airport would be closed "until Tuesday at the earliest". Havana airport will be closed throughout Monday but may reopen late in the day.
Cook said: "Once we have confirmation on the status of the airport we will begin our evacuation plan, which will commence with three flights with delayed departures due to the storms that should have departed Varadero on Friday the 8th, and Cayo Coco on Saturday the 9th and Sunday the 10th.
The operator said Cayo Coco and Cayo Guillermo had suffered "extensive damage", but that Holguin had largely escaped. Cook's clients travelling to the Cayos can cancel or amend bookings before September 30.
Scheduled flights to the Caribbean islands affected are returning to normal. British Airways said it would fly passengers back from the Turks & Caicos 'as soon as it is safe to do so', but services to Nassau and Grand Cayman; Antigua, Bermuda, Barbados and Punta Cana have resumed. Flights to St Kitts will restart on Wednesday.

BA added: "We are doing all we can to get our customers to their final destinations, and anyone booked to fly with us to/from Antigua, Grand Cayman, Nassau, St Kitts, Punta Cana, Tobago or Providenciales before 14 September and who wishes to change their travel plans should contact us for a range of rebook options available to them. They can choose to travel to an alternative Caribbean destination or delay the flight to another date before 30 September."