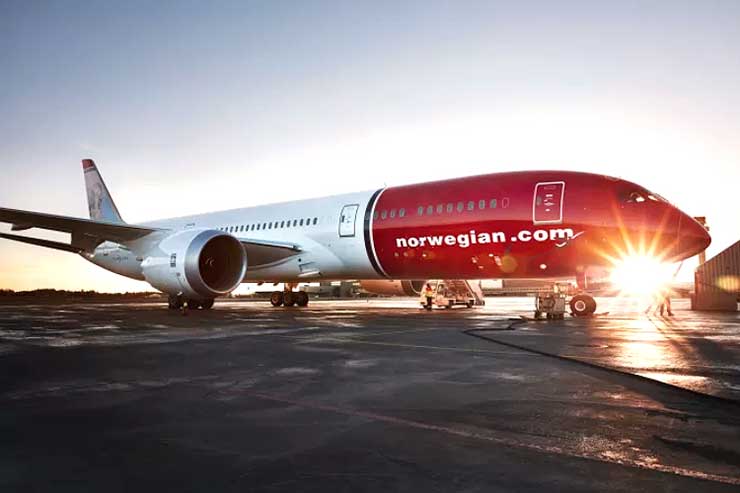 Norwegian aircraft at dawn
The airline is now working with new technology partner TripX, which provides tailor-made IT platforms for package holidays to more than 100 destinations.
Eivind Christiansen, senior vice-president of digital innovation at Norwegian Holidays, said: "Since 2012, Norwegian Holidays has helped hundreds of thousands of travellers to enjoy great-value holidays to a range of destinations, and now it is time to offer a more modern and user-friendly solution to adapt to increasing demand.
"We believe that the intuitive new design, combined with quality products in terms of both aircraft and hotels, will ensure that consumers continue to choose a package deal with Norwegian Holidays when they travel."
UK consumers who book through Norwegian Holidays will continue to receive financial protection from the Norwegian Package Travel Act, rather than the UK's Atol scheme.
"Norwegian Holidays will grow in line with Norwegian," added a spokesperson for the airline. "The UK is among our most important markets in Europe and so we currently have region specific websites for each in addition to the Nordic countries to be relevant and appeal to local audiences.
"We will naturally focus on the markets where Norwegian is expanding its brand presence, and the UK is where we see a lot of potential going forward."
Consumers who book a Norwegian Holidays package and are members of the Norwegian Reward loyalty scheme will be able to earn CashPoints through their holiday bookings.