Norwegian welcomes 'tentative approval' for UK-US flying permit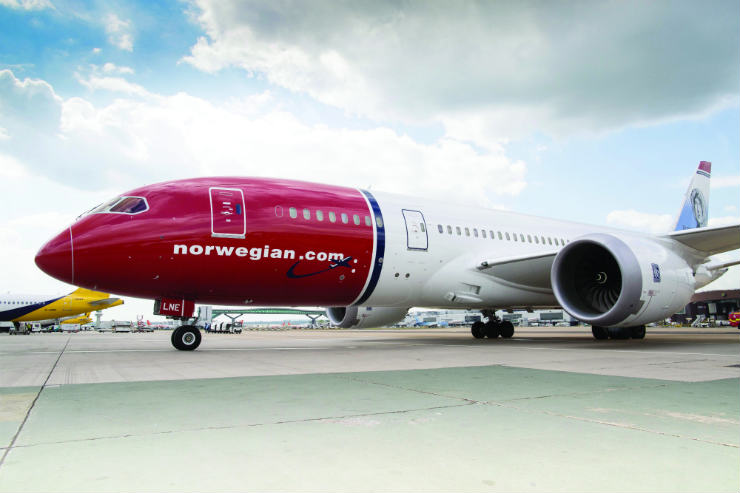 Following a detailed application with the Civil Aviation Authority, the Norwegian UK (NUK) subsidiary was set up in November 2015 and allows Norwegian to build on its growing UK operation by accessing bilateral traffic rights to a series of global markets – NUK has already announced plans for new flights from London Gatwick to Singapore, starting in September and Argentina starting in February 2018.
Once final approval is received from the US authorities, Norwegian UK will be able to establish "a seamless operation and more effectively utilise its long-haul fleet" – this includes the use of the same aircraft on all long-haul routes such as the US, Singapore, Argentina and other future long-haul markets Norwegian is looking at in Asia and South America.
Norwegian chief executive Bjørn Kjos said: "Tentative US approval for our UK subsidiary takes us a positive step towards being able to offer millions of passengers even more new routes and lower fares.
"We look forward to final DoT approval for Norwegian UK's foreign air carrier permit soon, allowing us to continue delivering more flights, more choice and more jobs on both sides of the Atlantic."
Norwegian carries 5.2 million UK passengers each year from Gatwick, Edinburgh, Belfast, Birmingham and Manchester airports to 50 destinations.