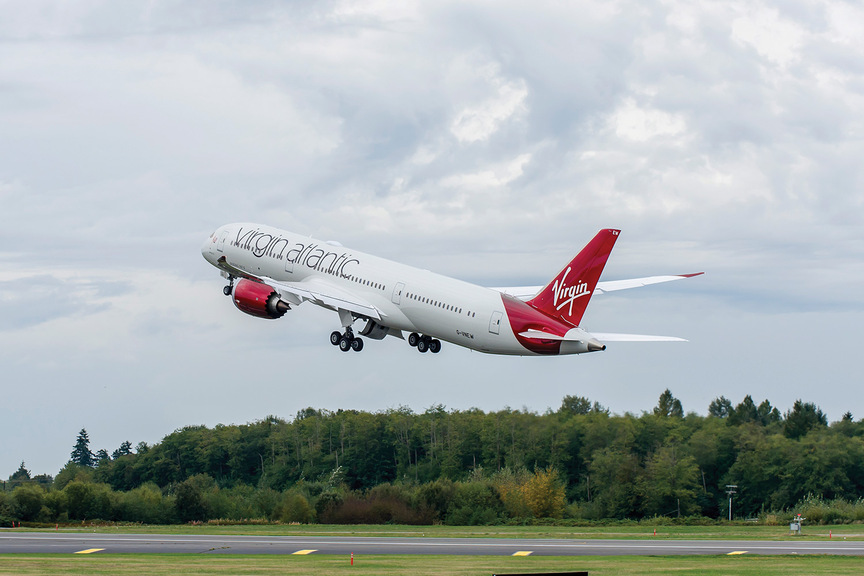 Industry has "once-in-a-generation opportunity" to forge a blueprint for greener flying, says Virgin Atlantic chief commercial officer
It's clear air travel will be a vital enabler of the UK's economic recovery as the crisis subsides and airlines gradually return to the skies. Our challenge as an industry is to ensure this recovery is done in the most sustainable way possible.
The government's recent announcement on the establishment of a "Jet Zero Council" for aviation was incredibly welcome and a vital step forwards. At Virgin Atlantic, we have long called for such a move.
I passionately believe climate change and the need for decisive action goes beyond competitor lines. Civil aviation has a long and successful history of working collaboratively to accelerate change and continuously improve, which is one of the reasons the industry leads the way on safety.
This collective appetite for driving change was evident in February 2020, when all major UK airlines, airports and manufacturers signed up to the Sustainable Aviation Net Zero 2050 Roadmap. It was a significant moment, demonstrating how aviation can meet the government's Net Zero 2050 goal.
Key to forcing real change is to make improvements where they have the biggest impact. Namely, investing in the most fuel-efficient fleet, developing and utilising sustainable aviation fuel and carbon offsetting. At Virgin Atlantic we've seen a 20% reduction in aircraft carbon emissions since 2007, thanks to fleet renewal and operational improvements alone.
The next step change will come from sustainable aviation fuel (SAF). We were the first airline to fly using SAF in 2008. Since then we launched a partnership with fuel tech company LanzaTech, which recycles carbon-rich waste gases (from sources such as steel mills) to produce fuel with a 70% lower carbon life cycle than traditional jet fuel.