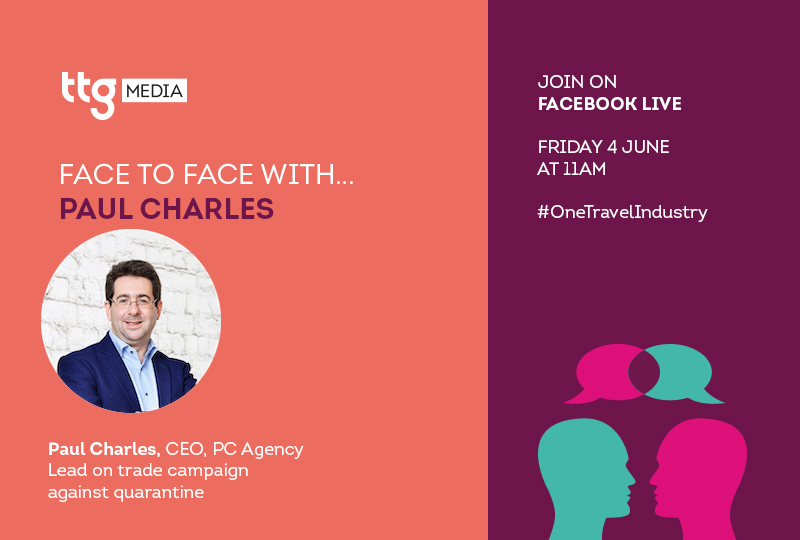 TTG will quiz Paul Charles on the campaign's plans
Paul Charles, CEO of the PC Agency, steered the creation of a letter signed by more than 500 leading travel and hospitality firms, which was sent to home secretary Priti Patel earlier this week.

Yesterday, Patel announced the government's plans to impose 14-day quarantining on all arrivals into the UK from June 8 will go ahead - much to the frustration of the travel industry.

Charles will join TTG's group editor Pippa Jacks to talk through the week's events, and consider where the campaign goes from here.

Join on Facebook Live at 11am.