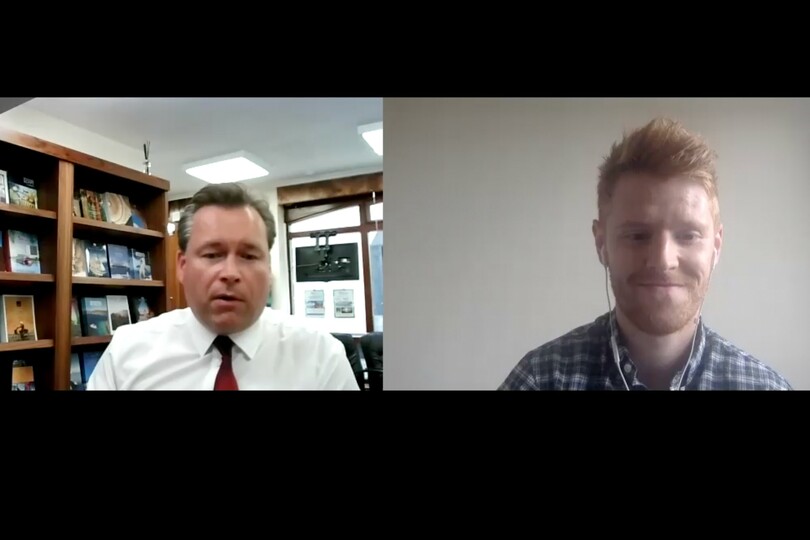 One Week at a Time features updates from Deben Travel in Woodbridge
Deben Travel's Lee Hunt welcomed positive mainstream media coverage about the benefits of booking a package, as the Covid-19 crisis has exposed the pitfalls of consumers organising their own trips.


"Our challenge now is to let consumers know that a package holiday doesn't necessarily have to be an all-inclusive resort," Hunt told TTG's senior reporter Tom Parry during his latest One Week At A Time online interview.

"What a package holiday means is all the components of your holiday are packaged together and financially protected. Whether that's a week in Majorca in an all-inclusive resort or travelling around Indonesia, it's a package holiday."

He added that it was the industry's responsibility to educate consumers about what constitutes a package.

"There's a snobbishness and stigma to using the words package holiday, it's a shame," he said. "We have a job to do to help educate people on that. It's about repackaging the package holiday."

Hunt also called for operators to introduce more "low deposits options" to help stimulate bookings through agents.

"I would like tour operators to think about what they can do to support us as agents," he added. "More reasons for customers to book early for 2021 is what we need. We have to focus on getting bookings in early for 2021."

Deben Travel has also started to generate more bookings via social media, particularly through offers on Facebook, in recent weeks.

"We've done more bookings as a result of social media and our newsletter to customers," said Hunt. "They are mostly coming from Facebook, with some from Twitter.

"Social media really helped us last week with several bookings – we only had one booking through the phone.

"We're not getting the volume of bookings or high value bookings that we're used to getting. But if it's a booking, we'll take it."

Hunt added he was looking forward to working with easyJet Holidays, which could help fill a "gap in the market" left by the failures of Thomas Cook and Monarch.

"It's fantastic to know we're going to have the option of booking easyJet Holidays," he added. "They have good regional flights which a lot of our customers are looking for."